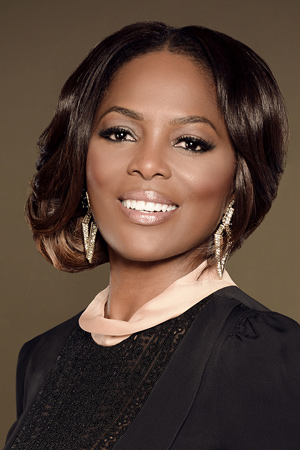 Catherine Brewton is Vice President, Creative at Broadcast Music, Inc. (BMI) based in the BMI Atlanta office. In this role, Ms. Brewton manages and cultivates relationships with a myriad of songwriters and composers throughout the Atlanta region and on a national level as well. She directs all of the outreach for the BMI Atlanta office to songwriters and music publishers while working closely with Creative staff members in New York, Los Angeles, Nashville and London to bring top writing talent to BMI.
Ms. Brewton joined BMI from her position as Executive Director of the Recording Academy (NARAS). She opened BMI's Atlanta office in 1997 while working as Director of Writer/Publisher Relations, and was promoted to Senior Director in 1999; named Assistant Vice President in 2002; and Vice President in 2005.
As one of urban music's leading executives, Ms. Brewton has an ear for current trends as well as an appreciation of legacy artists and is a trusted advocate for urban music's thriving creative community. She and her staff create and participate in educational, networking and showcase events specifically designed to inform and elevate up-and-coming and established songwriters alike. Ms. Brewton leads many of BMI's marquee annual events, including the BMI Urban Music Awards, the Trailblazers of Gospel Music Awards Luncheon, installments of BMI's popular "How I Wrote That Song" panel series focusing on Grammy-nominated songwriters and producers, and BMI's annual Unsigned Urban Showcase. As a mentor, Ms. Brewton also develops the next generation of music executives at BMI and has helped to develop a skilled and passionate staff.
In addition to her significant role at BMI, Ms. Brewton is involved in numerous organizations, including NARAS, Women Executives of America, BESLA (Black Entertainment Sports Lawyer Association), SAGMA (Stellar Awards Gospel Music Association) and the Atlanta Songwriters Association, and is on the boards of the Dallas Austin Foundation, SAGMA, and Harvest Kitchen. Most recently, Ebony magazine featured her in its "Power 100" issue. Ms. Brewton holds a Bachelor of Arts degree in Business Administration and Marketing from Shaw University in Raleigh, NC.