---
Howdy Texas
BMI's 18th Annual Howdy Texas Party
March 13th, 6-8pm
This invitation-only event will provide proof of why we're hot on these acts
Contemporary blues-rock duo Larkin Poe is a sister act comprised of Atlanta-natives Rebecca and Megan Lovell, who relocated to Nashville to pursue their musical ambitions. Named for one of their familial ancestors who was also a distant cousin of Edgar Allan Poe, Larkin Poe's music mines a reverent blend of blues and Americana with the patina of a Southern Gothic sensibility, punctuated by the sisters' seamless harmonies and gritty interplay between electric and slide guitars. The sisters have steadily won critical kudos on both sides of the Atlantic and amassed a fervent following on Facebook. Their debut LP, Peach, arrived in the fall of 2017, with a mix of classic covers and emphatic original songs.
Of Rayland Baxter's first single, "Yellow Eyes," NPR Music's Ann Powers notes, "Many musicians can craft about one-third of an excellent pop song. Some write beautiful, bare melodies that drip into your head like honey into cake. Others are masters of tone, using genius arrangements and technical wizardry to craft a sound that transports, no matter the shape of the tune. Still others employ wit to craft characters that feel like friends. Rarely, a musician manages to do all three. On the new 'Yellow Eyes,' Rayland Baxter comes pretty darn close to such perfection." The album Imaginary Man is out now, with every song just as compelling.
---
Yeti
YETI/BMI Day Party
March 14th, 12:30pm - 7pm, YETI Flagship, 220 S. Congress Avenue
Open to the public, get ready to rock. Don't forget to RSVP
Tyler Childers's debut album, Purgatory, co-produced by GRAMMY-winners Sturgill Simpson and David Ferguson, is a semiautobiographical sketch of Childers' growth from wayward youth to happily married man, told in the tradition of a Southern gothic novel with a classic noir antihero who may just be irredeemable. There's catharsis and redemption. Sin and temptation. Murder and deceit. Demons and angels. Moonshine and cocaine. All played out on the large, colorful canvas of landmarks and legendary moments from his childhood in Eastern Kentucky. The stunning debut announces an authentic new voice as Childers becomes an artist of consequence.
Southern California trio, Wallows, specializes in an infectious variation of guitar-based indie rock that is reverent of established alternative touchstones, but with a thoroughly fresh, contemporary approach. As their irrepressible singles like "Pleaser" and "Sun Tan" handily amplify, Wallows are bursting with energy and fresh ideas, and looking to release more new music soon.
Already causing a quiet stir with their emotive singles "Stars and Moon" and "Swim," Ontario indie quartet Dizzy play a shimmering blend of vespertine pop, flecked with gentle synthesizers, subtle guitars and the playfully intimate vocals of one Katie Munshaw, whose relatable songs about the tricky intricacies of the heart sound intriguingly other-dimensional. Their debut LP, produced by GRAMMY-nominated Damian Taylor, is expected this summer.
Indie duo Slenderbodies is a pair of Northern Californians who sing, write, produce and mix all their own music, a languid, whispery mélange of spritely pop. Anchored by supple, hypnotic grooves and dreamy melodies, the band has released three textured albums of intangibly atmospheric songs. Three EP's into their journey, Slenderbodies are touring extensively and preparing for their first album.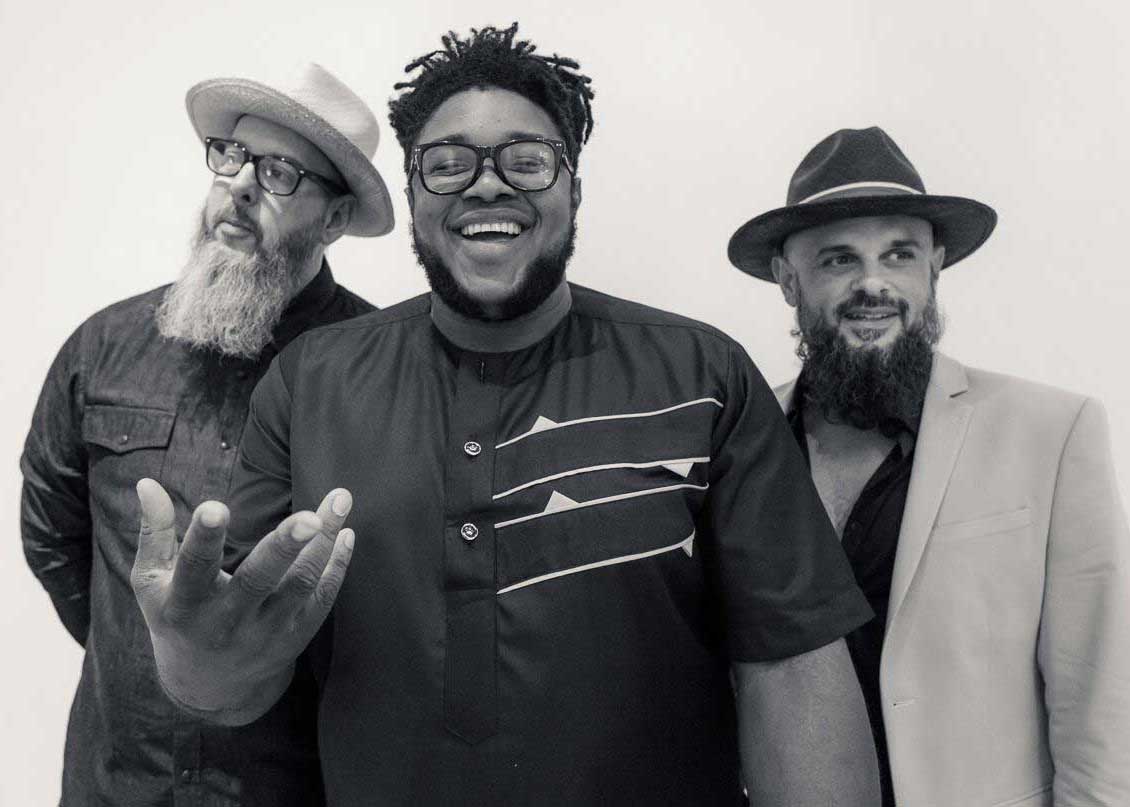 The propulsive, psychedelic soul combo that is Kalu & the Electric Joint sprang out of Austin, Texas, after Nigerian transplant Kalu James assembled a coterie of like-minded players to realize his sonic vision of a band that spans generations with a deft integration of rock, funk, soul and all points in between. The band's first album, Time Undone, boasts both a reverence for the legacy music that inspired it and an assertive foothold in the contemporary.
Morgan Saint emerged in 2017 from the North Shore of New York's Long Island with an audacious vision and a distinctive sound. Striving to craft contemporary pop music that is simultaneously catchy and emotionally resonant, Saint's so-called "mood pop" comes wrapped in colorful, euphoric choruses and immediate, irrepressible hooks, with narratives suited to an open-hearted, personal journal. Her debut EP, 17 Hero, is a bold, opening salvo from a burgeoning songwriter still just discovering her endless possibility.
View slideshow
---
The heartbreaking, distilled, defiantly classic country that poured out of Joshua Hedley in the making of his album, Mr. Jukebox, is a salve and beacon for '60s honky-tonk devotees everywhere. But make no mistake: Hedley's music is not mere homage. It's vigorous, bold, and new. The talented fiddle player and songwriter is also a powerful and smooth singer with a baritone that sweeps listeners away, whatever the song. When asked what he hopes listeners get out of Mr. Jukebox, Hedley doesn't hesitate. "I just want people to remember they have ' feelings, and that they're valid." Well sung.
Los Angeles-based indie-pop trio, lovelytheband, is comprised of former Oh Honey frontman Mitchy Collins, guitarist Jordan Greenwald and drummer Sam Price. In the spring of 2017, Billboard premiered the video for their debut single, "Broken," and the song went on to earn more than three million streams on Spotify. This impact was followed by the release of the trio's highly-anticipated debut EP Everything I Could Never Say… The band is continuing to tour and prepare for a full-length debut LP.
An atypical country artist, Devin Dawson's approach to music is not different on purpose, it's different with purpose. Dawson's lyrics, as well as his music, draw you in from the first verse and keep you hooked until the very last chord. His high-voltage country has earned the California native critical praise from Rolling Stone, Billboard and American Songwriter, as well as People, Entertainment Weekly, Huffington Post, ELLE, Stereogum, and others.
To hear them explain it, British duo Bones is "leading the charge of taking rock'n'roll firmly into the 31st century." Comprised of vocalist Rosie Bones and guitarist Carmen Van Den Berg, the band has already racked up some serious cred to back up their claim. After hearing an early gig by the duo in London's Camden Town, rock legend Jeff Beck asked Bones and Van Den Berg to collaborate—as both co-writers and players—on his 2016 album Loud Hailer. Upon seeing the video for their third and most recent single, "Beautiful Is Boring," Nylon praised Bones for their "Trent Reznor-level cool." Their music has been featured on series including Orange is the New Black, Transparent and The Vampire Diaries, as well as commercials for Apple and Victoria's Secret.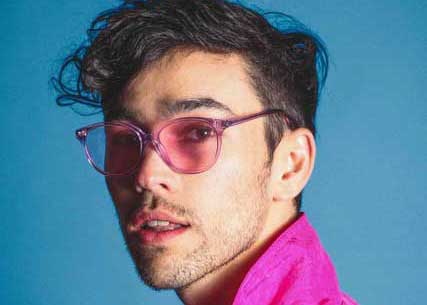 A NYC-born singer/songwriter/actor/dancer with a powerfully versatile voice, MAX has been steadily making a name for himself online, having already accrued more than 1.2 million followers on YouTube, 200,000 followers on Twitter and 940,00 likes on Facebook. His pop-soul singles like "Gibberish" have earned him accolades from MTV, he's performed on NBC's TODAY Show, at Lollapalooza (on the BMI stage), and starred as Van Dyke Parks in the Beach Boys biopic, Love & Mercy. He's about to disembark on a European tour with Fall Out Boy, and recently performed his single, "Lights Down Low" on The Late Late Show with James Corden.
Enigmatic electronic duo, Capyac, have been releasing surreal but infectiously danceable music since 2015, when they unleased their debut EP, Movement Swallows. Further releases, including their 2016 LP Headlunge, the 2017 single "Cloud" and a second EP, Fis, have only heightened their mystique, and won the band an international fan-base that extends into Europe and Asia. The band's aesthetic may be hard to pin down, but their colorful music and celebratory live shows are undeniable.