Tom T. Hall, Wynn Varble and Easton Corbin to Headline WCRS Live! at CRS 2010
Legendary artist, songwriter and storyteller Tom T. Hall will perform at WCRS Live! with fellow singer-songwriters Wynn Varble and Easton Corbin during CRS 2010, slated for Feb. 24-26, 2010.
The annual WCRS Live! acoustic songwriter showcase, sponsored by BMI and Country Aircheck, takes place Thursday, Feb. 25, from 4:10 – 5:30 p.m. in the Nashville Convention Center.
"Every part of BMI's Country repertoire will be expertly represented by the Storyteller, Tom T. Hall; NSAI Songwriter of the Year, Wynn Varble; and new, red hot Mercury Nashville artist, Easton Corbin," said BMI's Jody Williams. "Tom T.'s songs are part of BMI's cornerstone. Wynn is experiencing the hottest years of his career, and the future belongs to Easton Corbin. This is going to be a magical event."
Country Aircheck's Lon Helton adds, "We at 'Country Aircheck' could not be more pleased to help present our friends at Country radio with this phenomenal lineup of music makers. Tom T. Hall is a true living legend and nothing more need be said. Wynn Varble is not only an accomplished songwriter, but one of our favorites since his holiday '08 visit to our offices. And Easton is simply one of the most promising new artists in the format. We can't wait."
Tom T. Hall's catalog of No. 1 hits includes "The Year That Clayton Delaney Died," "Old Dogs, Children and Watermelon Wine," "A Week in a Country Jail" and "Faster Horses (The Cowboy and the Poet)," among others. His career spans six decades and produced #1 hits for artists spanning Jeannie C. Riley in 1968 ("Harper Valley P.T.A.") to Alan Jackson in 1996 ("Little Bitty"). An accomplished author, artist and songwriter, Hall was elected to the Country Music Hall of Fame in 2008.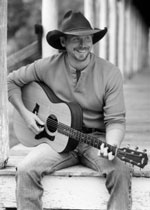 Wynn Varble was named Songwriter of the Year at the 2009 NSAI awards, where he also won Song of the Year for the Brad Paisley No. 1, "Waitin' on a Woman."  Varble's first No. 1 came in 2003 with "Have You Forgotten," recorded by Darryl Worley. Since moving to Nashville in 1992, Varble has penned songs for artists including Garth Brooks, Lee Ann Womack, Brad Paisley, Darryl Worley, Montgomery Gentry, Gary Allan, Trace Adkins, Kellie Pickler and newcomer Easton Corbin.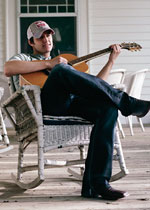 Mercury Nashville will release Easton Corbin's self-titled debut album March 2.  Produced by Carson Chamberlain and containing four co-writes from the newcomer, it also boasts a Top 20 single with the introductory track, "A Little More Country Than That."  Fans can sample other tracks by the Trenton, Fla. native by purchasing the four-song EP available now at <a href="http://www.eastoncorbin.com" target=_blank">www.eastoncorbin.com.
For more information on CRS 2010, visit <a href="http://www.CRB.org" target=_blank">www.CRB.org.
About CRS
The Country Radio Seminar is an annual convention designed to educate and promote the exchange of ideas in the country music industry. Country Radio Seminar is a registered trademark of Country Radio Broadcasters, Inc. CRS 2010 will be held Feb. 24-26, 2010 in Nashville, Tenn. Regular Rate registration expires Jan. 31 and is currently available online at www.CRB.org or by contacting the Country Radio Broadcasters at 615-327-4487. Follow CRS 2010 on Facebook, or on Twitter at www.Twitter.com/OfficialCRS.
About CRB
The Country Radio Broadcasters, Inc. ® is a 501 (c) 3 non-profit organization founded in 1969 to bring radio broadcasters from around the world together with the Country Music Industry to ensure vitality and promote growth in the Country Radio format. More information may be obtained at <a href="http://www.CRB.org" target=_blank">www.CRB.org or at the CRB office at 615-327-4487.