Samantha Cox, Porfirio Piña Elected to BMI Foundation Board of Directors
Samantha Cox and Porfirio Piña have been elected to the Board of Directors of the BMI Foundation, Inc., a not-for-profit corporation dedicated to encouraging the creation, performance and study of music. Formed by BMI employees in 1985, the organization sponsors a variety of programs designed to support music education, encourage talented young musicians in all genres of music, and to promote music in communities all across America.
"Samantha and Porfirio are exemplary musical citizens who care deeply about music education and about assisting young composers and songwriters" said BMI Foundation President Ralph N. Jackson. "Clearly their leadership and vision will be central to the Foundation's continued vitality and growth."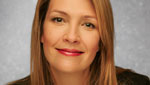 Samantha Cox, Senior Director of BMI Writer/Publisher Relations, will serve as the Foundation's Director of the John Lennon Scholarship Program, a national competition for young songwriters.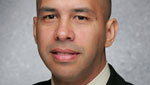 Porfirio Piña, Director of Latin Music at BMI, has served as the BMI Foundation's Director of the peermusic Latin Scholarship, a national competition for Latin songwriters, since 2006.
Reelected Directors and Officers include Ralph N. Jackson, President; Robbin Ahrold, Vice President; Gary F. Roth, Vice President; Jean Banks, Secretary; Angelo Bruno, Treasurer; Tom Annastas, Evelyn Buckstein, and Linda Livingston.
The BMI Foundation, Inc. is supported by tax-deductible donations from songwriters, composers and publishers, BMI employees and members of the public with a special interest in music. Because both the Foundation staff and the distinguished members of the Advisory Panel serve without compensation, over 95% of all donations and income are used for charitable purposes. More information about the BMI Foundation is available at www.bmifoundation.org.