Celebrating Black Music Month: BMI Executive Spotlight
Black Music Month may be ending, but the influence and artistry of Black songwriters, composers and producers has no limit. From R&B to country, pop, hip-hop, jazz, and your favorite film and television scores, Black music can be heard and felt in every genre. BMI is proud to honor our Black affiliates who have made an indelible impact on the music industry, and here we highlight some of our Black executives who continue to support and celebrate the talent of those affiliates around the world.
Read on to hear from a few of our executives who share their thoughts on Black music and learn how their career paths led them to leadership at BMI.
---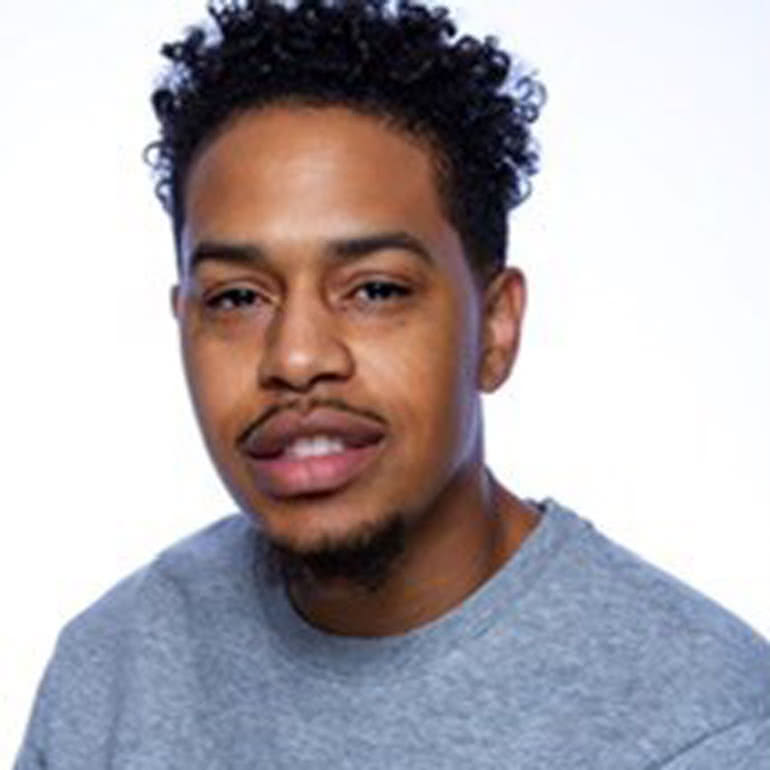 Cee Barrett
Director, Creative
Los Angeles
What I do:
On a day-to-day, first and foremost I'm listening to music. New music, older music, music in general. I feel with the market being flooded with so much content daily, it's imperative to stay on top of what's going on. Couple that with knowing that you can't consume everything, I try to find a healthy balance because we are in the music business and it starts with the music in my mind. In addition to that, I deal with affiliates every day on a wide array of projects, issues and everything in between. There are a lot of administration inquiries that we tackle daily from registration, catalog, statements, to royalties, but the aspect I love most is connecting dots creatively and being a part of providing platforms to our affiliates.
My first official check:
I count my years in the industry from when I received my first official check which was in 2003, so about 17 years now. But I've been around the music business since I was a child.
I started as an intern:
I started as an intern at Arista Records in NYC. I then went on to intern at Jive Records in the A&R department, and from there I was hired as an assistant and eventually A&R coordinator.
What Black music means to me:
Black music is the foundation. So many styles of music are derived from Black music, which encompasses so many genres. It's creativity, it's emotion, it's vulnerability, it's taking risks. It's one of the most influential art forms ever.
---
Loretta Gadson
Sr. Director, Administration & Publisher Relations
New York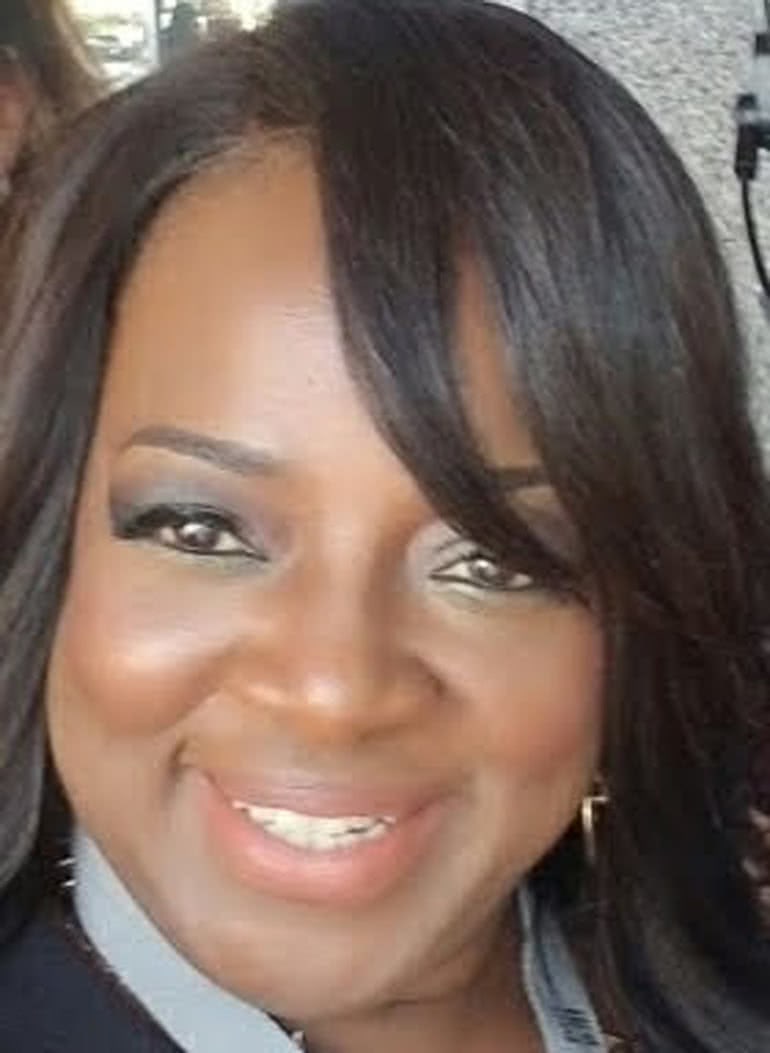 What I do:
As a Senior Director of Distribution & Administrative Services and Publishing Relations, I have several key responsibilities including solving complex account discrepancies on possible missing royalties, splits and participant issues. Ultimately, I ensure payments are allocated to the correct accounts. In addition, I mentor college interns every summer. I teach my interns about the BMI ecosystem, including mentoring and coaching the interns on working in a corporate environment. Lastly, I maintain strong relationships with songwriters, composers and music publishers. The music industry is a relationship business. Connections with internal and external stakeholders are vital to surviving in the industry and getting the job done.
My time in the industry:
I've been in the music industry for 20 years. Those 20 years went by very quickly.
How I moved from book publishing to the music industry:
Transitioning from book publishing to the music industry felt seamless. Both industries pay royalties and have constant disruptive innovation. In book publishing, royalties were paid to book authors. In the music industry, royalties are paid to songwriters, composers and music publishers. I got my first taste of disruptive innovation in book publishing when books went digital and e-readers were a must-have. In the music industry, disruptive innovation started when the cassette tape moved to CDs, then to MP3 players, and now to streaming. My past work experiences, formal education and my love for music provided me with a smooth transition from book publishing to working for a PRO (performing rights organization).
What Black music means to me:
Black music is a sound that can color any empty space with joy, happiness and storytelling, starting from the rhythm of basic drums to the sound of a harmonica. Black music is the expression of deep feelings (usually of the heart) put into a combination of sounds with lyrics to tell the story. These stories are told to us in the form of R&B, funk, jazz, rap, reggae, dancehall, soca, afro beats, gospel, and pop music. The unique sound of Black music is universal and transcends languages across the entire world.
---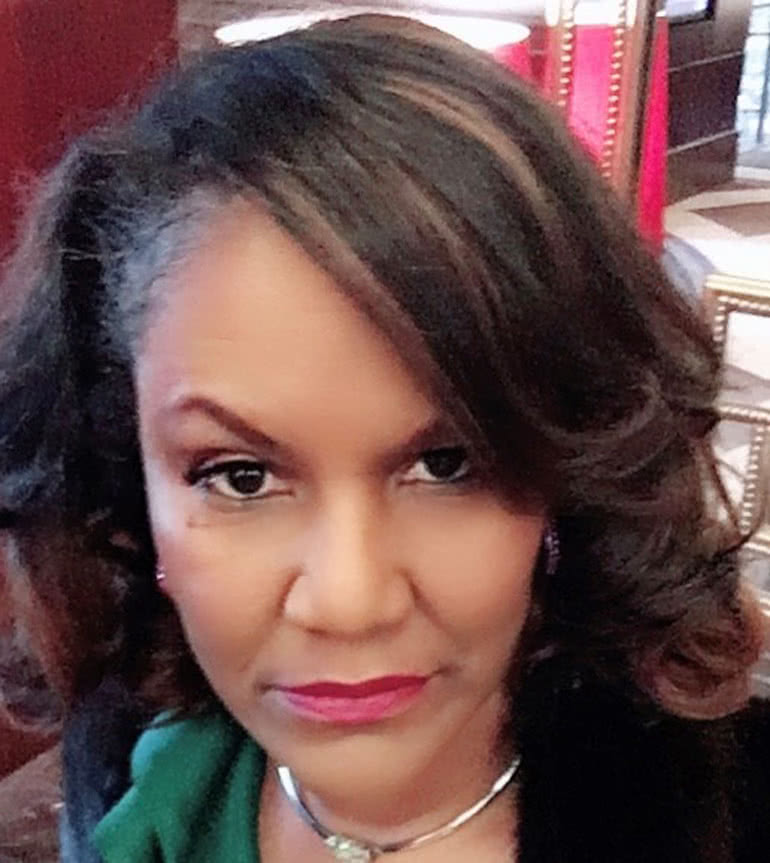 Pam Magee
Director, Diversity & Development
Nashville
What I do:
I am responsible for Learning and Development and Diversity, Equity and Inclusion (DEI) at BMI. My day-to-day includes making recommendations for training for the entire company. This includes assessing training programs, creating development plans to assist in career growth, and creating a yearly calendar. I am passionate about DEI. In this portion of my role, I oversee the reporting and analysis of BMI's diversity composition, progress and areas of focus and make recommendations on initiatives to align with business needs and diversity interests.
How long I've been with BMI:
I've been employed at BMI for over 14 years.
How I found my way to BMI:
I was in a graduate program and one of my classmates asked if I would be interested in a job at BMI. I applied for the Training Manager position and the rest is history. My passion is always assisting others to get to the next level.
What Black music means to me:
When I think of Black music, it is forever changing and evolving. It's flexible and creative. Black music has evolved from hymns, spirituals, blues, jazz, R&B, and hip-hop. Black music has such a rich history that no matter the struggle, it continues to thrive.
---
Randy McMillan
VP, Business Affairs, Licensing
New York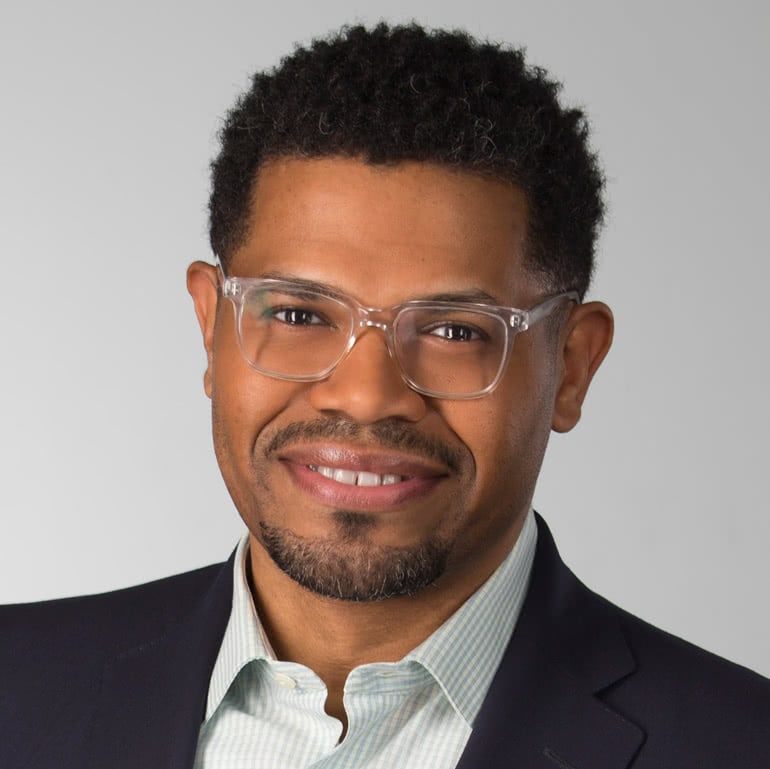 What I do:
I collaborate with other members of the Licensing team to develop and execute strategy for the negotiation of agreements with licensees in digital media, traditional media (such as cable and broadcast television) and general licensing categories. A typical day could be reviewing competitive market share data with the financial analysis team, debating consent decree implications with the legal team and strategizing with the digital team as to what type of license best fits a novel new technology that uses music.
My time in the industry:
I have been in the music industry for over 20 years.
My official and unofficial start in music:
Officially, I started in music as a young attorney in the Business and Legal Affairs Department of RCA Records. Unofficially, I was representing up and coming unsigned talent and managers pro bono while a business litigation attorney at a large law firm after law school.
What Black music means to me:
Black music to me is the soul in Mick Jagger's voice, the voice in Wynton Marsalis' horn, the notes escaping the facial expressions of Dave Matthews, the adlibs of Jay-Z, the emotional syrup of Billie Holiday's intonations in "Strange Fruit." It is to me the special seasoning embodied in the musical heritage and culture of this country, making it a delicacy around the world.
---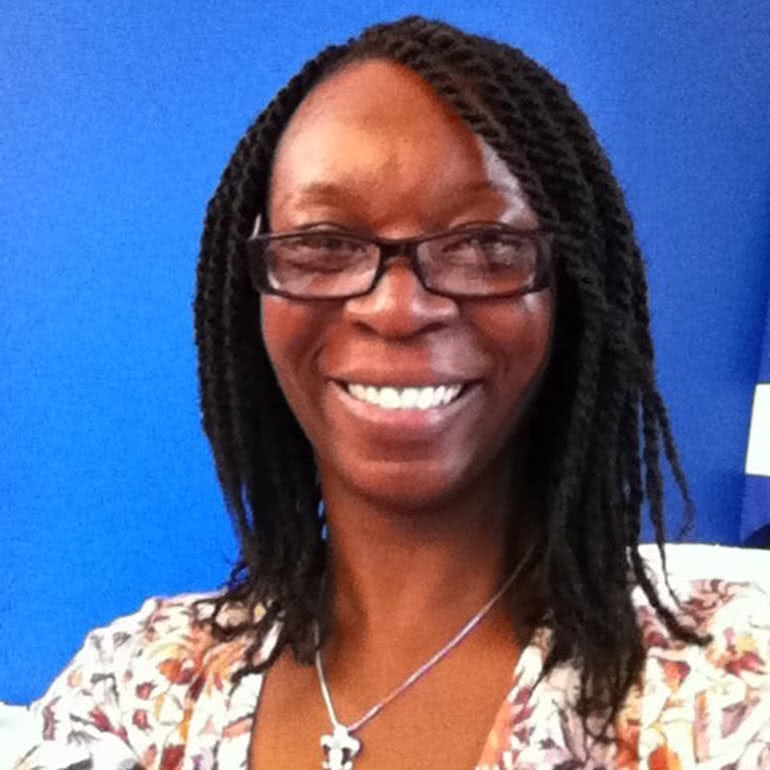 Evelyn Morgan
AVP, International & Business Relations
New York
What I do:
My primary responsibility is to manage the business relationships BMI has with over 90 societies worldwide, as well as collaborate with BMI colleagues in Nashville, Austin, LA and London to try and resolve any issues and ensure that BMI is receiving all royalties due to our affiliates. This often involves visiting societies in person (pre/post COVID) or remotely, to maximize each society's ability to identify and license BMI's repertoire in their territory. This also includes overseeing society inquiries to BMI, monitoring the outgoing distributions to our sister societies and assisting with any issues they may have.
My time in the industry:
25 years.
A journey that I cherish:
I worked with a small independent UK label called Gee Street Records when they first set up shop in New York City. PM Dawn, Jungle Brothers, N'Dea Davenport and New Kingdom were a few of Gee Street's artists. I worked with a wonderful group of people and it was a fantastic experience that I cherish to this day.
What Black music means to me:
It is the soundtrack of my life. From the Isley Brothers and Quincy Jones, to Childish Gambino, Kendrick Lamar and Tank and the Bangas, Black music has a flavour for my every mood.
---
Erika Stallings
Attorney
New York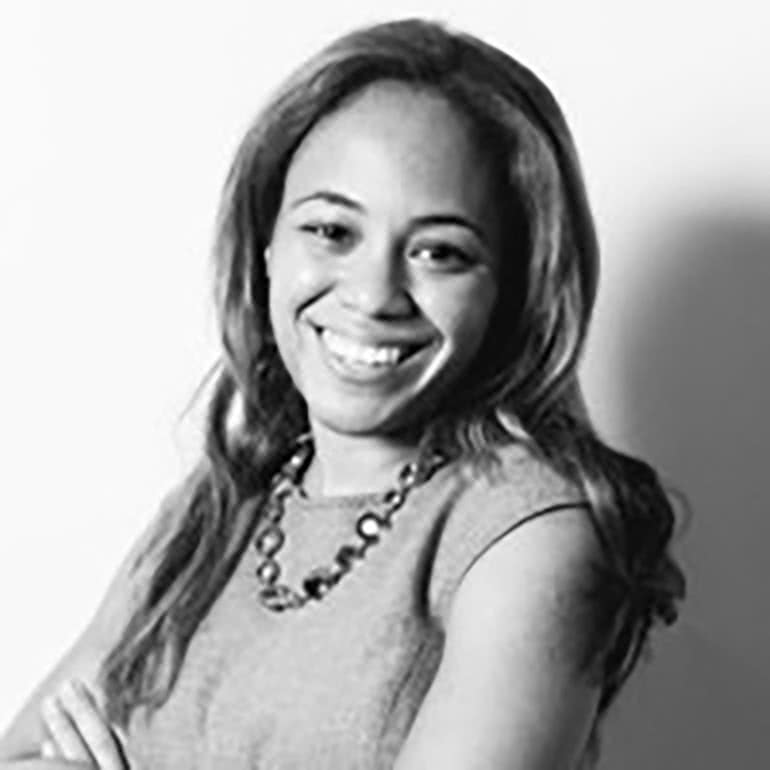 What I do:
My role at BMI can be best described as handling legal and business affairs as they relate to our affiliated songwriters, composers and publishers. Although there's never a typical day, I spend a majority of my time giving legal guidance to the Distribution and Administration team, working on estate files and dealing with outside attorneys and managers on copyright infringement claims or other repertoire issues.
My decade of practice and the importance of networking and mentoring:
I have been practicing law for ten years and started my career at a large law firm focused on business litigation. Eventually, I expanded into trademark and copyright infringement litigation as well as intellectual property portfolio management for several large brands like Endeavor and Take-Two Interactive Software. When an attorney role at BMI opened, I was fortunate that I had mentors in my network who were able to pass my resume along.
My first role in the music industry:
Technically, my job at BMI is my first role in the music industry, but I've known since college that I wanted to be an attorney working in music. I spent my senior year managing my university's performing arts series and I thought entertainment law would be a good way to merge my interests in law and music. I was always networking and trying to learn as much as possible about the music industry and copyright law throughout law school and during my time in private practice. Additionally, since 2015, I've volunteered as a pro-bono attorney at Volunteer Lawyers for the Arts, which provides free legal services to artists and musicians in New York City.
What Black music means to me:
Black music is the blueprint. So many of the biggest artists across all genres were influenced by Black artists, such as Elvis, who talked about the influence that Black rock and roll singers had on his music. Black music is versatile. When I look at the production catalogs of someone like Pharrell or Kanye West, I'm always amazed at the range on display. Or even when you think about the fact that Kanye's 808s and Heartbreaks album is part of the reason that the lane was open for someone like Drake, who is now one of the largest artists of the streaming era.
---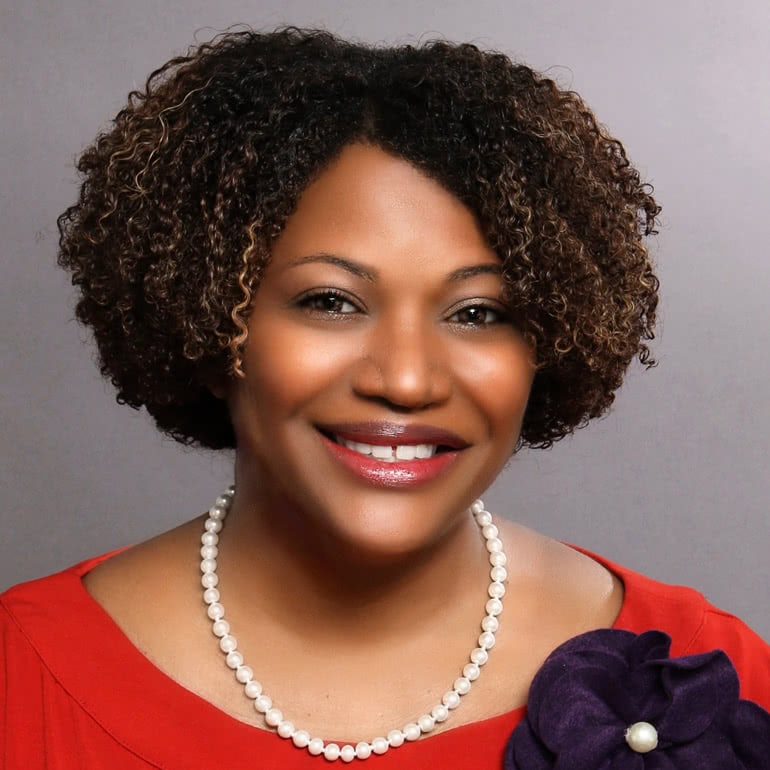 Toiya Walker
Director, Human Resources
Nashville
What I do:
Being a HR generalist means that I work in numerous disciplines of human resources every day. This includes talent management, leadership coaching, performance management, talent acquisition, employee relations, conflict resolution, training and much more! In this role, I have the honor of working with every level within BMI. I wear a lot of hats, but I love it!
My global background:
I've worked as a HR leader across numerous industries, and I've been in the music business since 2014, when I joined BMI. In a previous role, I lived and worked in British Columbia for over two years. Even after leaving Canada, I traveled to the United Kingdom to support their London and Nottingham locations. Prior to joining BMI, I was a Sr. HR Business Partner for a global online retailer that was rapidly growing and expanding its worldwide operations. That experience gives me a healthy respect for global perspective and how it impacts business.
How I made my way to BMI:
It's was fairly uneventful; I was a direct applicant after seeing the position on a HR professional job board.
What Black music means to me:
Black music means SOUL to me. Soul is referenced as being someone's spiritual/emotional nature or sense of identity. I can meditate on every emotion under the sun through black music. To feel the music in your soul is an amazing gift.