BMI's 'Coffee Talk' Serves a Refreshing Cup of Conversation
BMI Vice President Film/TV Los Angeles, Doreen Ringer Ross one again hosted BMI's Coffee Talk session, one of many opportunities offered by the Los Angeles Film Festival. Featured at the 2008 installation of Coffee Talk were Dave Grusin and David Newman, two of today's most prominent film composers. Staged Sunday, June 22 poolside at the W Hotel, the insightful discussion attracted a substantial crowd. Both composers discussed topics including creating a successful film score; how to maintain an effective composer/director relationship; and the inspiration behind an exceptional score. The audience also actively participated in a special Q&A session with the esteemed composers.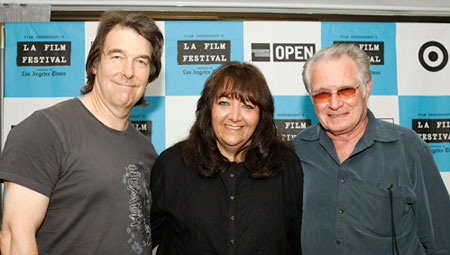 Shown at Coffee Talk are (l-r): BMI composer David Newman, BMI's Doreen Ringer Ross and BMI composer Dave Grusin.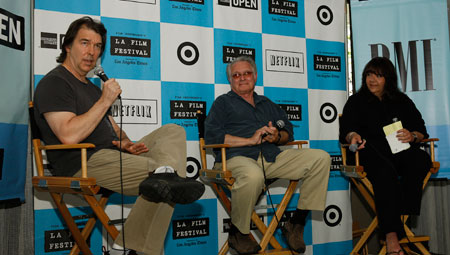 Pictured are (l-r): BMI composers David Newman, Dave Grusin and BMI's Doreen Ringer Ross.
Photos by Randall Michelson for WireImage