BMI Sponsors Talent Contest in Support of INROADS
On July 19, 2013, Broadcast Music, Inc.'s Director Writer/Publisher Relations, Atlanta, Byron Wright proudly judged a BMI sponsored talent contest for INROADS, a program that supports development of minority youth, especially through internships while in college. Also in attendance was BMI's Human Resources Talent Manager Aaron Shelton, who interviewed several of the INROADS members, including the winner of the contest, Eric Ackaah, and the second place and Member's Choice Award winner, Clinton Knox III.
Ackaah, who is a second year INROADS member attending Fort Valley State, wowed the crowd with personality and dance moves that were inspired by the early African dance of his native Ghana and today's Caribbean dancehall moves. The combination of reaching the spectators and his whimsical dance style won over the audience and the judges. After his win, Eric had this to say, "I first came to know of INROADS through an INROADS campus recruiter. I was the only person on my campus at the time to get an internship. It has been a great experience. The company I am currently interning with is willing to teach and guide and has trained me well, and has provided me real life experience. I recommend INROADS to any college student wanting to strengthen their chances for professional and personal success. It has exposed me to so many learning experiences and opportunities."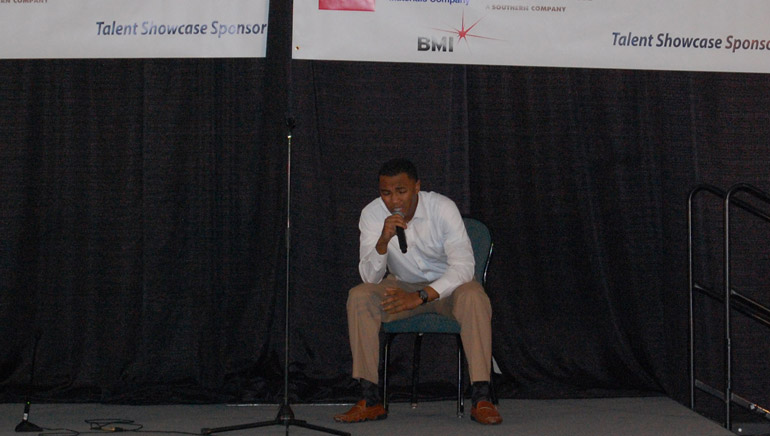 Pictured: BMI Talent Showcase second place and Member's Choice Award winner Clinton Knox III

The INROADS Member's Choice Award (chosen by fellow INROADS members) and second place BMI Talent Show Winner, Clinton Knox III, is a Middle Tennessee State University sophomore and first year INROADS member. Clinton credits INROADS with creating a new environment that strengthens the connection between students and faculty. He first learned about INROADS on his college campus, saying, "The internship opportunities are amazing. They provide us with real life experiences. I encourage any young student who wants to be successful to join INROADS. It could be the key to your future." Clinton's rendition of a popular John Legend hit wooed the crowd, who immediately demanded an encore. Agreeing, Clinton continued to sing, serenading those at his table through another verse.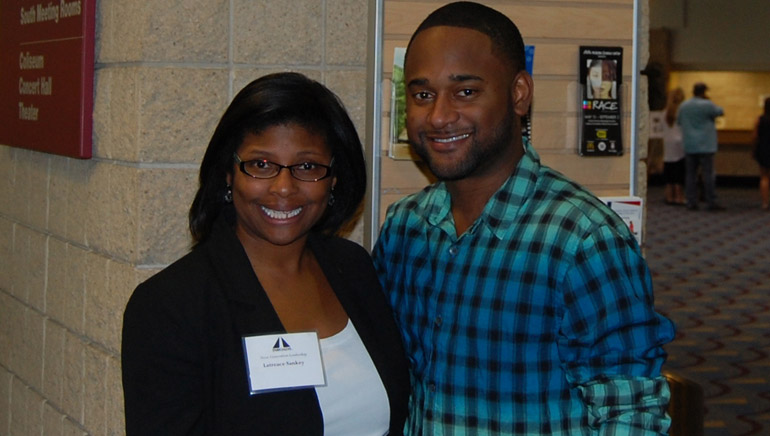 Pictured: Senior Manager INROADS Southeast LaTreace Sankey and BMI's Director Writer Publisher Relations Byron Wright

INROADS is an international organization with more than 35 offices providing 2,000 interns at more than 200 companies. BMI's participation in the INROADS internship program, as well as its sponsorship of this entertaining event, underscores the Company's ongoing commitment to support diversity and inclusion at BMI. BMI is the only company in the music industry to hire an INROADS intern, a successful business decision that the Company will expand upon in the future, in order to continue to benefit from the program's pipeline to talented minority youth.  More information is available on the INROADS website.