Donovan, Danielle Brisebois, Natasha Bedingfield and More Honored at 2009 BMI London Awards
BMI lauded the UK and Europe's premier songwriters, composers and music publishers tonight during its annual BMI London Awards. The ceremony was hosted by BMI President & CEO Del Bryant; BMI Senior Vice President, Writer/Publisher Relations Phil Graham; and Executive Director, Writer/Publisher Relations, Europe & Asia Brandon Bakshi. Staged in London's Dorchester Hotel, Park Lane, the event honored the past year's most-performed songs on U.S. radio and television. BMI is a United States-based performing right organization that collects and distributes monies for the public performance of music on outlets including radio, television, the Internet and the top-grossing tours in the U.S. British citizens honored at the event are members of the UK performing right society PRS for Music (PRS) and are represented in the U.S. by BMI.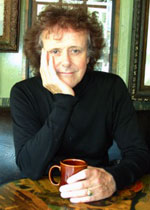 In addition to saluting numerous UK songwriters, composers and music publishers alongside music creators from Europe, India and other international markets, BMI named Donovan a BMI Icon. The Icon designation is given to BMI songwriters who have bestowed "a unique and indelible influence on generations of music makers." Donovan joins an elite list of past honorees that includes multi-genre nobility Bryan Ferry, Peter Gabriel, Ray Davies, Van Morrison, the Bee Gees, Isaac Hayes, Dolly Parton, James Brown, Willie Nelson, Paul Simon, Steve Winwood and more.
Donovan transformed popular music in the 1960s, earning 12 consecutive Top 40 hits, including "Mellow Yellow," "Sunshine Superman," "Wear Your Love Like Heaven," "There Is a Mountain," "Lalena," "Epistle to Dippy," "Atlantis," "Hurdy Gurdy Man," and "Jennifer Juniper," all of which he wrote alone. His compositions have also resurfaced in hit films and television series, as well as various advertising campaigns. In 1965, "Catch the Wind" earned an Ivor Novello Award for best contemporary folk song, marking the first time the honor was bestowed on an artist's debut single. Donovan received an Honorary Doctor of Letters from the University of Hertfordshire in 2003, and in 2009, he became Officer of the Order of Arts and Letters from the Minister of Culture, France, and garnered the American Visionary Art Museum Baltimore's prestigious Grand Visionary Award. A man not only of unfathomable talent but of rare conviction as well, he is a well-known proponent and student of Transcendental Meditation and leads the musical wing of the David Lynch Foundation for Consciousness-Based Education and World Peace. Hard at work on a new album entitled Ritual Groove, Donovan plans to tour continuously through 2010.
Natasha Bedingfield's "Pocket Full of Sunshine" earned the prestigious Robert S. Musel Award for Song of the Year. Published by EMI Music Publishing Ltd., the song was co-written by Bedingfield and Danielle Brisebois, the same potent pair who co-wrote Bedingfield's breakout smash "Unwritten." The title track of Bedingfield's third album, "Pocket Full of Sunshine" climbed to the top ten of the Billboard 100, #2 on the U.S. iTunes chart, and topped Billboard's Hot Dance Club Play; the double-platinum single has sold well-over 2 million copies around the world. "Pocket Full of Sunshine" also earned BMI's College Song of the Year crown thanks to tallying the most performances on American college radio.
The BMI Dance Award went to "Cry for You," recorded by Sweden's latest in-demand export, September. Co-written by Anoo Bhagavan (STIM) and Niclas von der Burg (STIM) and published by EMI Music Publishing Scandinavia AB (STIM), the song rested in the #1 slot of Billboard Dance Radio Airplay for three weeks as it soared to the top ten of charts in more than 15 countries around the world.
Chris Brown's "With You," co-written by Amund Bjørklund and Espen Lind, garnered BMI Pop and Urban Awards for its creative hive; Rune RK (KODA), also known as Enur, earned two BMI Pop Awards for co-writing his own "Calabria 2008," featuring Natasja, and Pitbull's "The Anthem," featuring Lil Jon; Giorgio Tuinfort (BUMA) also won two BMI Pop Awards for Akon's "Right Now (Na Na Na)" and Colby O'Donis's "What You Got," featuring Akon. Additional winners included Adele, Eg White, KT Tunstall, Gavin Rossdale, Duffy, Miguel Bosé (SGAE), Elio Aldrighetti (SIAE), Vittorio Ierovante (SIAE), Julieta Venegas (SGAE) and Steve McEwan.
Top Bollywood composer Rahman garnered BMI Film Music Awards for his Academy and Golden Globe Award-winning original music for Slumdog Millionair, while prodigious brothers Rupert Gregson-Williams and Harry Gregson-Williams each earned two trophies: Rupert garnered two BMI Film Music Awards, while Harry won awards in both the BMI Film Music and TV Music categories. Rock legend Pete Townshend earned three BMI TV Music Awards, while esteemed composer Rolfe Kent figured prominently among the BMI Cable Music Award winners.
BMI "Million-Air" certificates were also presented throughout the evening in recognition of songs that have achieved more than three million U.S. radio and television performances—the equivalent of more than 17 years of continuous airplay. Van Morrison's "Brown Eyed Girl," which Morrison composed completely alone, topped the list with an astounding nine million performances. Songs honored for generating more than five million performances included "Black Magic Woman," written by Peter Green; "I'm Not in Love," co-written by Graham Gouldman and Eric Stewart; "Jumpin' Jack Flash," co-written by Sir Mick Jagger and Keith Richards; and "Wonderful Tonight," written by Eric Clapton. The late John Lennon contributed "Get Back," "Ticket to Ride" and "A World Without Love" to the list of songs that have earned more than four million performances, as well as "Help," "If I Fell" and "Do You Want to Know a Secret?" to the list of three-million performance generators.
Additional award-winners whose compositions have passed the three-million performance milestone included Sir Elton John, Bernie Taupin, Shania Twain, Pete Townshend, Phil Collins; Queen's Freddie Mercury and Brian May; Lamont Dozier, Gerry Rafferty, Martin Gore; and Yes's Jon Anderson, Trevor Horn, Chris Squire and Trevor Rabin.
Below is the complete list of 2009 BMI London Award winners:
BMI Icon
Donovan

The Robert S. Musel Award
POCKETFUL OF SUNSHINE
Natasha Bedingfield (PRS)
Danielle Brisebois
EMI Music Publishing Ltd. (PRS)
Natasha Bedingfield

College Song
POCKETFUL OF SUNSHINE
Natasha Bedingfield (PRS)
Danielle Brisebois
EMI Music Publishing Ltd. (PRS)
Natasha Bedingfield

Dance Award
CRY FOR YOU
Anoo Bhagavan (STIM)
Niclas von der Burg (STIM)
EMI Music Publishing Scandinavia AB (STIM)
September

2009 Award-Winning Songs

Pop Awards

AMERICAN BOY
Estelle (PRS)
John Legend
Joshua Lopez
Caleb Speir
Kanye West
will.i.am
Chrysalis Music Ltd. (PRS)
Estelle featuring Kanye West

THE ANTHEM
Wilfrido Martinez (SAYCO)
Rune RK (KODA)
Lil Jon
Pitbull
EMI Music Publishing A/S (DK) (KODA)
Pitbull featuring Lil Jon

CALABRIA 2008
Rune RK (KODA)
EMI Music Publishing A/S (DK) (KODA)
Enur featuring Natasja

CHASING PAVEMENTS
Adele (PRS)
Eg White (PRS)
Universal Music Publishing Group (PRS)
Adele

CLOSER
Bernt Rune Stray (PRS)
EMI Music Publishing Ltd. (PRS)
Ne-Yo

FAKE IT
Shaun Morgan (SAMRO)
Dale Stewart (SAMRO)
John Humphrey
First State Media Group (Ireland) Limited (IMRO)
Seether

FEELS LIKE TONIGHT
Sheppard Solomon
V2 Music Publishing (PRS)
Daughtry

GREEN LIGHT
Fink (PRS)
John Legend
John Legend featuring Andre 3000

HOLD ON
KT Tunstall (PRS)
Sony/ATV Music Publishing (UK) Ltd. (PRS)
KT Tunstall

HOLLYWOOD'S NOT AMERICA
Gary Michael Clark (PRS)
Lauren Christy
Scott Spock
Ferras

LOVE REMAINS THE SAME
Gavin Rossdale (PRS)
Marti Frederiksen
Mad Dog Winston Music Ltd.
Gavin Rossdale

MERCY
Duffy (PRS)
EMI Music Publishing Ltd. (PRS)
Duffy

ONE STEP AT A TIME
Mich "Cutfather" Hansen (PRS)
Jonas "Jay Jay" Jeberg (KODA)
Cutfather Publishing Ltd. (PRS)
Jordin Sparks

POCKETFUL OF SUNSHINE
Natasha Bedingfield (PRS)
Danielle Brisebois
EMI Music Publishing Ltd. (PRS)
Natasha Bedingfield

RIGHT HERE (DEPARTED)
Victoria Horn (PRS)
Evan Bogart
Rodney Jerkins
Notting Hill Music (UK) Ltd. (PRS)
Brandy

RIGHT NOW (NA NA NA)
Giorgio Tuinfort (BUMA)
Piano Songs/Talpa Music (BUMA)
Akon

SO WHAT
Johan "Shellback" Schuster (STIM)
Pink
Maratone AB (STIM)
Pink

T-SHIRT
Andrew Frampton (PRS)
Wayne Wilkins (PRS)
Savan Kotecha
Blow the Speakers LLC (PRS)
Stage Three Music Ltd. (PRS)
Shontelle

WHAT YOU GOT
Giorgio Tuinfort (BUMA)
Piano Songs/Talpa Music (BUMA)
Colby O'Donis featuring Akon

WITH YOU
Amund Bjørklund (PRS)
Espen Lind (PRS)
EMI Music Publishing Ltd./Stellar Songs Ltd. (PRS)
Chris Brown

YEAR 3000
James Bourne (PRS)
Matt Fletcher (PRS)
Charlie Simpson (PRS)
Matt Willis (PRS)
EMI Music Publishing Ltd. (PRS)
Jonas Brothers

Urban Award

WITH YOU
Amund Bjørklund (PRS)
Espen Lind (PRS)
EMI Music Publishing Ltd./Stellar Songs Ltd. (PRS)
Chris Brown

Latin Awards

NENA
Elio Aldrighetti (SIAE)
Miguel Bosé (SGAE)
Vittorio Ierovante (SIAE)
EMI-Virgin Music Publishing SRL (SIAE)
Miguel Bosé featuring Paulina Rubio

TE VOY A MOSTRAR
Julieta Venegas (SGAE)
Diana Reyes

Country Awards

JUST A DREAM
Steve McEwan (PRS)
Carrie Underwood

LIFE IN A NORTHERN TOWN
Nick Laird-Clowes (PRS)
EMI Music Publishing Ltd. (PRS)
Sugarland featuring Little Big Town and Jake Owen

Christian Award

BRAND NEW DAY
Jonathan Butler (PRS)
Jonathan Butler

Film Music Awards

BEDTIME STORIES
Rupert Gregson-Williams (PRS)

THE CHRONICLES OF NARNIA: PRINCE CASPIAN
Harry Gregson-Williams (PRS)

THE CURIOUS CASE OF BENJAMIN BUTTON
Alexandre Desplat (SACEM)

QUANTUM OF SOLACE
David Arnold (PRS)

SLUMDOG MILLIONAIRE
A.R. Rahman (PRS)

TAKEN
Nathaniel Mechaly (SACEM)

YOU DON'T MESS WITH THE ZOHAN
Rupert Gregson-Williams (PRS)

Academy Awards

"JAI HO" FROM SLUMDOG MILLIONAIRE
Gulzar (PRS)
A.R. Rahman (PRS)
Tanvi Shah (IPRS)

SLUMDOG MILLIONAIRE
A.R. Rahman (PRS)

Golden Globe Award

SLUMDOG MILLIONAIRE
A.R. Rahman (PRS)

TV Music Awards

AMERICA'S GOT TALENT
Jos Jorgensen (PRS)
Andy Love (PRS)

CSI
Pete Townshend (PRS)

CSI: MIAMI
Pete Townshend (PRS)
Kevin Kiner

CSI: NY
Pete Townshend (PRS)
Bill Brown

ELEVENTH HOUR
Harry Gregson-Williams (PRS)
Graeme Revell
David Russo

GREY'S ANATOMY
Carim Clasmann (PRS)
Galia Durant (PRS)

HOUSE
Robert Del Naja (PRS)
Grantley Marshall (PRS)
Andrew Vowles (PRS)

Cable Awards

DEXTER
Rolfe Kent (PRS)
Daniel Licht

THE HILLS
Natasha Bedingfield (PRS)
Danielle Brisebois

Emmy Awards

"I'M F***ING MATT DAMON" FROM JIMMY KIMMEL LIVE
Sal Iacono (SIAE)
Tony Barbieri
Wayne McClammy

MULTI-MILLION PERFORMANCE AWARDS

9 Million
BROWN EYED GIRL
Van Morrison (PRS)
Exile Music Publishing Ltd. (PRS)
Universal Music Publishing Group (PRS)
Van Morrison

5 Million
BLACK MAGIC WOMAN
Peter Green (PRS)
Bourne Music Ltd. (PRS)
Santana

I'M NOT IN LOVE
Graham Gouldman (PRS)
Eric Stewart (PRS)
EMI Music Publishing Ltd. (PRS)
10cc

JUMPIN' JACK FLASH
Sir Mick Jagger (PRS)
Keith Richards (PRS)
Rolling Stones

WONDERFUL TONIGHT
Eric Clapton (PRS)
E.C. Music Ltd. (PRS)
Warner/Chappell Music International Ltd. (PRS)
Eric Clapton

4 Million
ALONE AGAIN (NATURALLY)
Gilbert O'Sullivan
EMI Music Publishing Ltd. (PRS)
Grand Upright Music Ltd. (PRS)
Gilbert O'Sullivan

BACK IN THE HIGH LIFE AGAIN
Steve Winwood (PRS)
Will Jennings
F S Ltd. (PRS)
Steve Winwood

CRAZY LITTLE THING CALLED LOVE
Freddie Mercury (PRS)
EMI Music Publishing Ltd. (PRS)
Queen Music Ltd. (PRS)
Queen

GET BACK
John Lennon (PRS)
The Beatles

PHILADELPHIA FREEDOM
Sir Elton John (PRS)
HST Management Ltd. (PRS)
Universal Music Publishing Group (PRS)
Elton John

TICKET TO RIDE
John Lennon (PRS)
The Beatles

A WORLD WITHOUT LOVE
John Lennon (PRS)
Peter & Gordon

3 Million
DO YOU WANT TO KNOW A SECRET?
John Lennon (PRS)
The Beatles

ENJOY THE SILENCE
Martin Gore (PRS)
EMI Music Publishing Ltd. (PRS)
Grabbing Hands Music Ltd. (PRS)
Depeche Mode

HELP
John Lennon (PRS)
The Beatles

IF I FELL
John Lennon (PRS)
The Beatles

NO ONE NEEDS TO KNOW
Shania Twain (PRS)
Shania Twain

OWNER OF A LONELY HEART
Jon Anderson (PRS)
Trevor Horn (PRS)
Chris Squire (PRS)
Trevor Rabin
Carlin Music Corp. (PRS)
Unforgettable Songs Ltd. (PRS)
Yes

PAINT IT BLACK
Sir Mick Jagger (PRS)
Keith Richards (PRS)
Rolling Stones

PINBALL WIZARD
Pete Townshend (PRS)
Fabulous Music Ltd. (PRS)
The Who

RIGHT DOWN THE LINE
Gerry Rafferty (PRS)
Stage Three Music Ltd. (PRS)
Gerry Rafferty

TINY DANCER
Sir Elton John (PRS)
Bernie Taupin
Universal Music Publishing Group (PRS)
Elton John

TWO HEARTS
Phil Collins (PRS)
Lamont Dozier
Phil Collins

WE WILL ROCK YOU
Brian May (PRS)
EMI Music Publishing Ltd. (PRS)
Queen Music Ltd. (PRS)
Queen