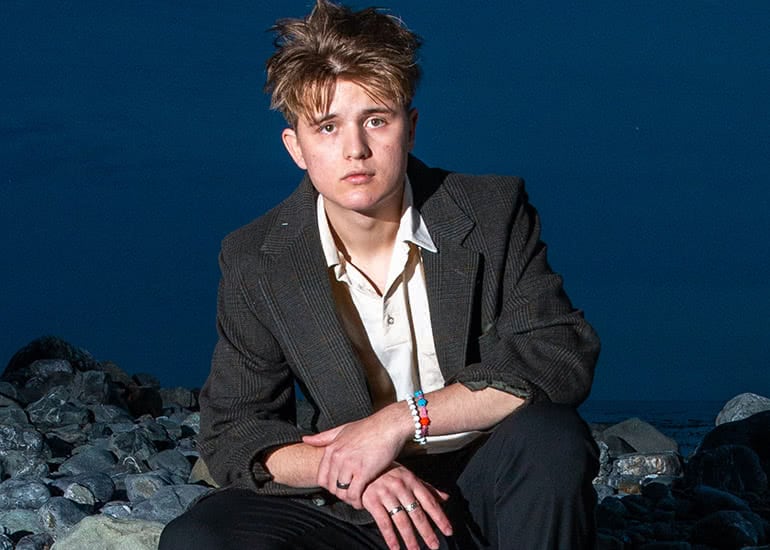 John-Robert is an artist/producer from Virginia's Shenandoah Valley. His music has been supported by Mikey Clifford from 5 Seconds of Summer, Ellen Degeneres, and Pharrell and has been featured in publications such as Idolator, Ones To Watch, and The Virginian Pilot. In May 2020, John-Robert released his debut EP Bailey Barely Knew Me, garnering millions of streams and featuring the popular single "Adeline." John-Robert continues to tug at our heartstrings with EP Healthy Baby Boy, Part 1, as he creates a rich coming-of-age tale about becoming empowered through his journey from small-town boy to big-city singer, songwriter, and producer. "Once you hear his tone, writes American Songwriter, "it's undeniable that it's unique, but with a hint of Jeff Buckley's qualities of honesty and grit. Another extreme is John's take on art, especially in his music videos. At one moment it could be a ride with Death on prom night, or a de-humanized bondage character searching for love."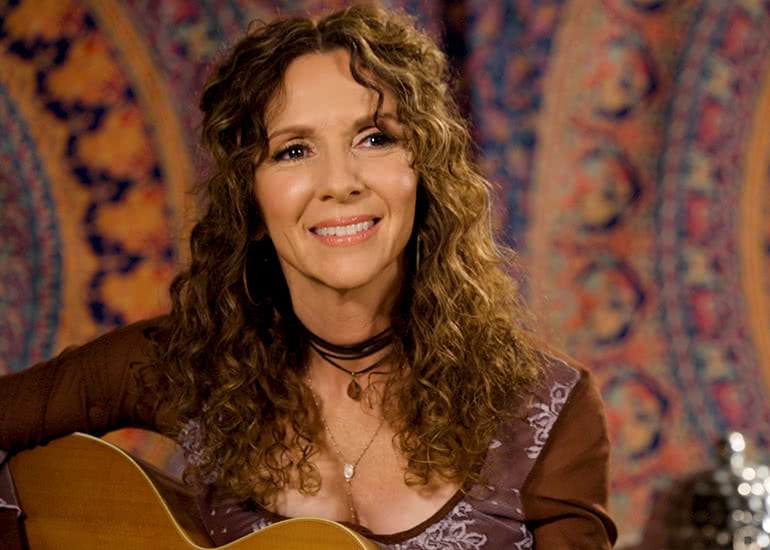 On her upcoming five song EP Rain in the Desert, Lisa Morales once again affirms her stature as a world-class singer-songwriter with a distinctive perspective and a remarkable capacity for looking both inward and outward. The Texas-based artist draws deeply resonant insights from her own experiences navigating the storms of life and making sense of the complex landscape of relationships, and the new project maintains the high standard of emotional forthrightness that Morales established on her prior solo efforts, Beautiful Mistake and Luna Negra and the Daughter of the Sun. When not writing and recording her own songs, Lisa has found time for various outside projects, such as producing and contributing vocals and guitar to Hayes Carll's debut album Flowers & Liquor, as well as co-writing "Waiting For the Stars to Fall' for his Trouble in Mind project.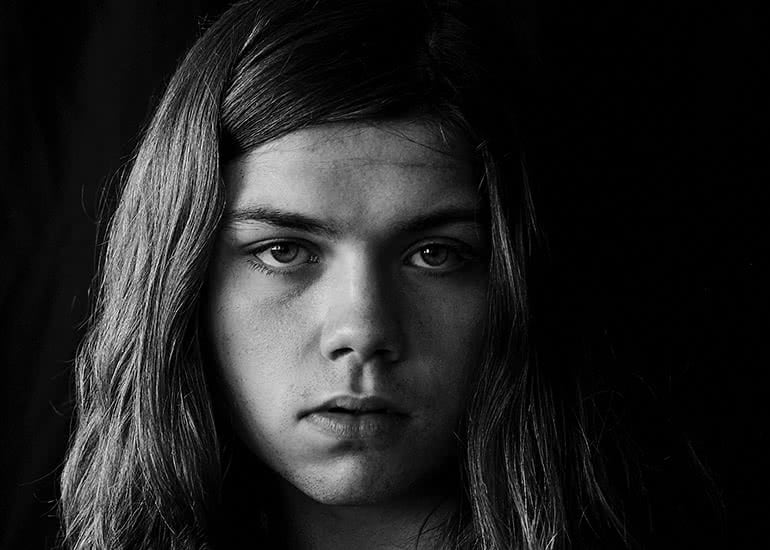 Myron Elkins is 20-year-old singer/songwriter from a small town in Michigan. Raised with small town sensibility and a Country sound informed by Hank Williams, Waylon Jennings and Johnny Cash, flecked with the Michigan flavor of Motown and Bob Seger. In 2021, Elkins toured the country supporting artists such as Marcus King Band, Dawes, Blackberry Smoke, Rival Sons, Lucero and more. He will be on tour again in March with The Wild Feathers, and later in the spring with Lucero. Elkins recently wrapped up recording his debut album with Grammy-winning producer, Dave Cobb, at the legendary RCA Studio A in Nashville. The album will debut later this year on Cobb's Low Country Sound imprint, in coordination with Elektra Records.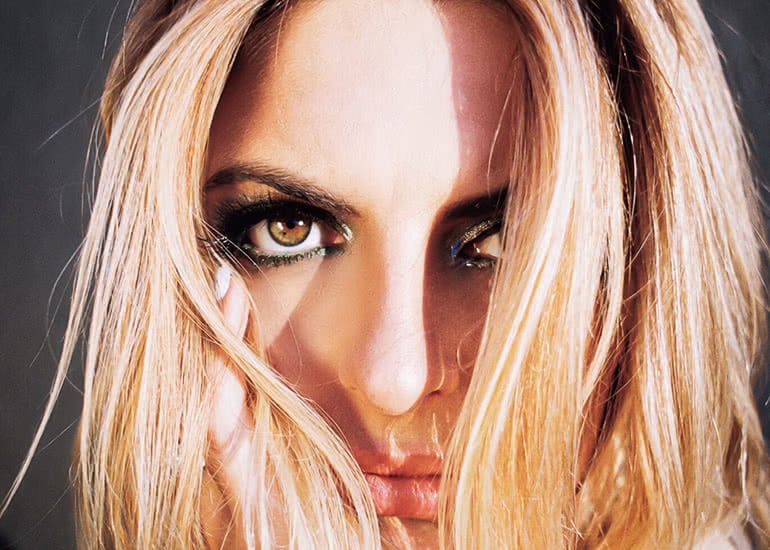 With unfiltered lyrics, jaw-dropping delivery, and head-turning style, Morgan St. Jean graces pop with a whole lot of glamor and grit. Attending USC, she studied pop music and dropped an early composition entitled "Addicted," which went viral on Soundcloud and HypeMachine. After generating almost 100 million streams independently, her first single "Lola" was a bold debut followed by a cinematic video that premiered in Wonderland magazine. Her new single 'Not All Men, took Tik Tok by storm after going viral with over 1.4 million views in less than 48 hours. She's gone to #8 on Billboard's Top 40 in Canada, #10 on Billboard Dance Charts Globally, and Platinum in Canada, while performing in the Lady Gaga x Global Citizens Together at Home concert in 2020. She's sold out the Troubadour, performed the national anthem for the LA Kings and Dodgers and has received support from iHeart Radio, the Travis Mills Show, and Spotify's Femme Fatale and SALT, among others. Featured on the cover of Spotif's Created By Women Playlist, St. Jean now boasts 150K+ TikTok followers with multiple viral videos surpassing 1 million views in a matter of hours.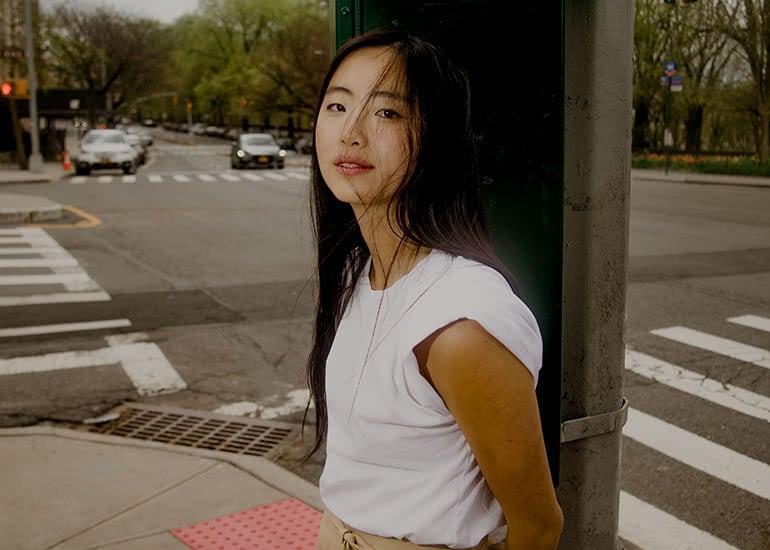 Sarah Kinsley is a musician as adept at writing as she is at singing, as she is at performing, and as she is at producing. An otherworldly talent, you can join the dots between her earliest singles (2019's "Wine-Stained Lips" and "Open Your Eyes"), her first body of work (2020's The Fall EP), and her most recent micro-opus (2021's The King EP). Confident stepping-stones that flicker like disco floor lights that find Sarah skipping through a range of different colors, textures and tones. From her home studio in Connecticut to her dorm in New York City; hers is ethereal leftfield bedroom pop with heart and soul.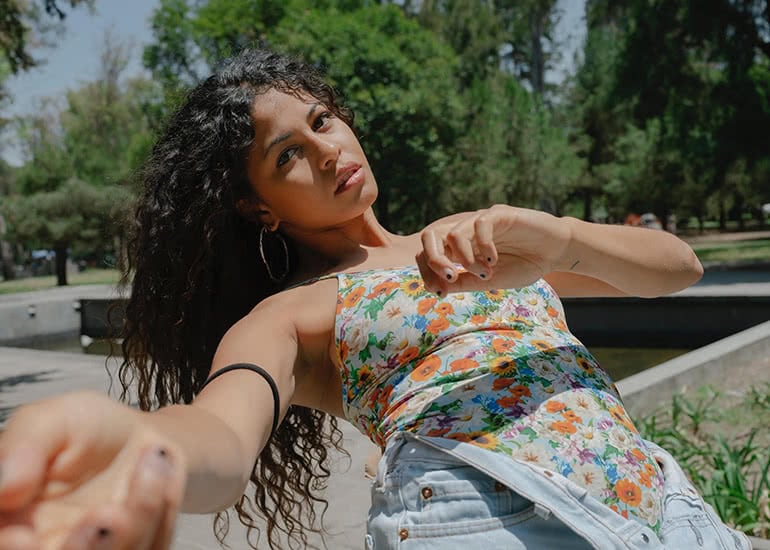 YEИDRY is a singer/songwriter who grew up between the Dominican Republic and Italy. Previously the lead singer of a jazz and electronic band in Italy, YEИDRY embarked on a solo career in 2019. Raised on 90s pop R&B, traditional Latin and electronic music, she has a passion for vocal harmonies, percussions and electronic sounds. Her core goal has always been to draw inspiration from different cultures, mixing in Latin vibes, rhythms and vocals with a modern touch. In 2021, YEИDRY collaborated with J. Balvin, Damian Marley, Mozart La Para and Emotional Oranges. She made her U.S festival debut at Austin City Limits. Her single 'YA' was named one of Barack Obama's Top Songs of 2021. In 2022, she has released "Mascarade," with Lous and the Yukuza, and recorded an original song for Amazon's Hotel Transylvania 4. In the coming months, YEИDRY will release her debut album and embark on a global tour.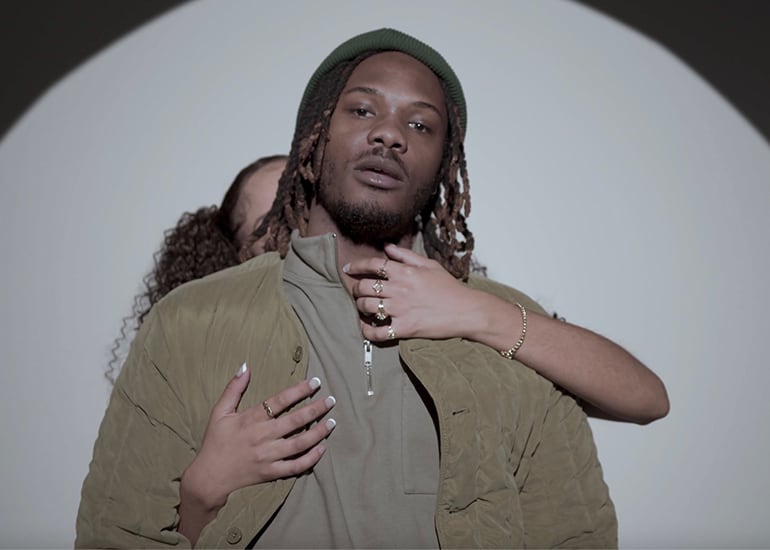 Dende is a young singer, rapper, producer, and instrumentalist from Katy, Texas. His sound is a mixture of hiop-hop, jazz fusion, and soul. His latest EP, Pregnancy Pack, showcases not only his vocal chops, but also his ability to blend into any genre and make great music. Dende has opened for artists like Swae Lee, Gallant, Bun B, Killa Kyleon, The Suffers and more. Recently he has had his television debut on BET JAMS with a feature on the song "Killing Me Slowly" by Paris Price. Dende has his strongest pull in Houston and Los Angeles and is developing a buzz in Miami, New York, Dallas, Chicago, and Atlanta. For his last headline show in Houston at Warehouse Live he sold over 90 tickets not including support sales.