Gamble, Huff & Bell
Exclusive Interview with Legendary BMI Songwriters
2022 marks the 60th year of BMI's uninterrupted relationship with the legendary Kenneth Gamble, Leon Huff and Thom Bell. To commemorate this monumental occasion, we are very pleased to share a conversation with all three gentlemen who have gathered together, by Zoom and phone, for the first time in a decade. With a catalog that defines them as one of the preeminent songwriting/producing trios of all time, they have more than earned their place in the pantheon of great American music. In three video chapters, these master music creators discuss their unparalleled body of work, creative process, impactful legacy and rich history with BMI.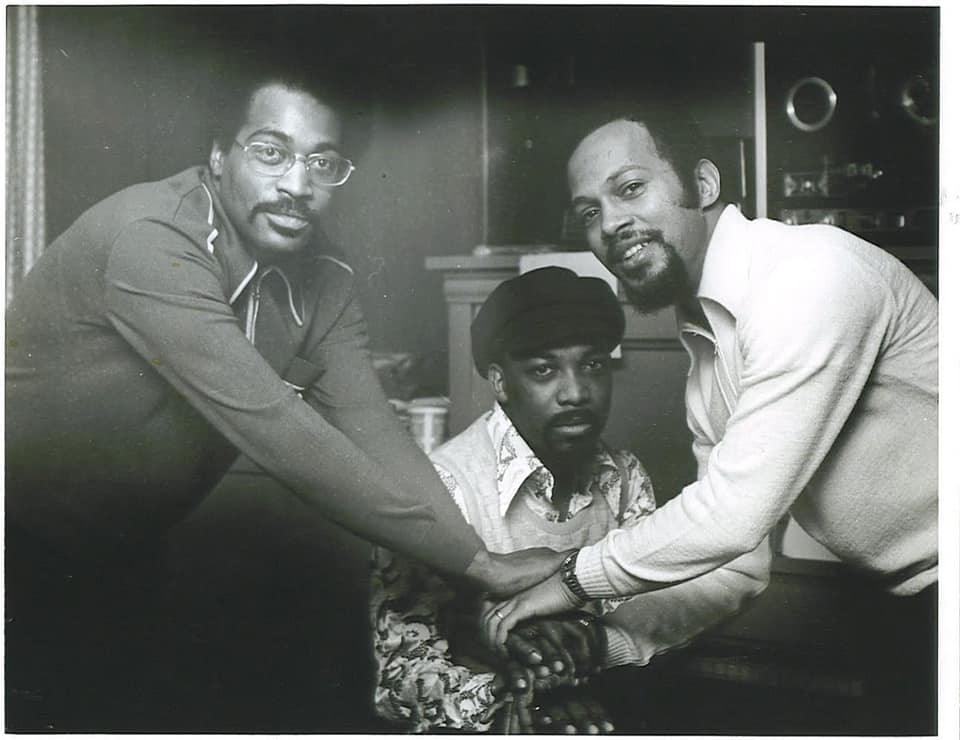 Photo credit: Philadelphia International Records
Origins
BMI is exceptionally proud to say that we have been with Gamble, Huff & Bell every step of their remarkable journey. Since their inception as a songwriting team in the early 1960's, we have been privileged to share an uninterrupted 60-year affiliation with these esteemed and influential songwriter/producers. Collectively, they have won 93 BMI Awards. Gamble was named a BMI Songwriter of the Year in 1970, 1973, 1974 and 1977, while Huff was a BMI Songwriter of the Year in 1974 and 1977. In 2009, Gamble & Huff became BMI Icon Award recipients. Gamble, Huff and Bell have all been inducted into the Songwriters Hall of Fame. In this chapter, these revered music creators discuss the foundation of the creative collaboration and enduring relationship with BMI.
How I Wrote That Song
The architects of the Philadelphia Sound, a blend of classic soul with groovy funk, Gamble & Huff formed the legendary Philadelphia International Records (PIR) in 1971. Conceived as an alternative to Berry Gordy's Motown, PIR swiftly became the driving force behind 120 internationally-beloved albums and over 40 gold and platinum records like "For the Love of Money," "When Will I See You Again," "I Love Music," "Now That We Found Love," "Cowboys to Girls," "Only the Strong Survive," "Me and Mrs. Jones," "If You Don't Know Me By Now" and so many more. The label became home to artists like The O'Jays, Harold Melvin & the Blue Notes, Teddy Pendergrass, MFSB, The Stylistics, The Delfonics, Patti LaBelle and Lou Rawls. Thom Bell was an integral figure in the shaping of their signature sound, augmenting Gamble & Huff compositions with his arrangements for "Back Stabbers," "Love Train," and several other classics. Originally an in-house arranger for PIR, Bell was also an accomplished songwriter, responsible for hits like "Then Came You" by Dionne Warwick and the Spinners, "People Make the World Go Around" by the Stylistics and "Rubberband Man" by the Spinners. After crafting several iconic tracks with Gamble & Huff, Bell joined the duo in forming a music publishing company for their songs, Mighty Three Music. In this chapter, the gentleman discuss the stories behind of some of their most celebrated songs.
Legacy
As the innovative team behind so many global and enduring hits, these GRAMMY-winning music creators scored an entire era. Those same timeless favorites have gone on to inspire and influence legions of songwriters, including hip-hop luminaries like Jay-Z, Drake, The Notorious B.I.G. and so many more. Here, the gentlemen discuss the lasting impact their music has made on popular culture.
Photos from the BMI Archives