Exclusive BMI discounts* of up to 26% on FedEx® shipping services & up to 20% at FedEx Office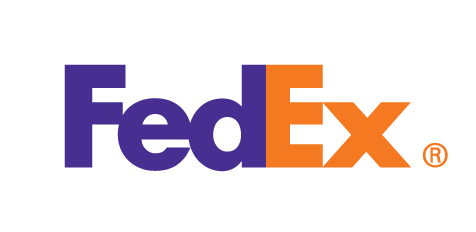 BMI members can now save up to 26% on FedEx® shipping services and up to 20% on FedEx Office® products and services. And with custom pricing for larger orders, your savings could be even greater.
In need of sending important documents such as contracts or songs overnight? Rely on FedEx Express. Looking for a more cost-effective option for shipping a box of demos to give your career a boost? Choose FedEx Ground. Or, let FedEx Office handle all your business needs in one place, such as:
Print fliers, brochures or other marketing materials.
Have your artwork turned into laminates.
Create business cards and stationery.
Ship demos to arrive on time, even internationally.
So whatever your business need, we have the solution for you. And with FedEx you are never too far away from the shipping, business and document services you need access to most:
Ship and track the status of your package status 24 hours a day, 7 days a week.
Schedule a pickup by entering your FedEx account number and ZIP code.
Utilize FedEx Office® Print Online to upload files, set up printing and binding options, and pick up or ship your order.
Find the nearest FedEx location.
BMI members, login for details on how to redeem this discount.
*FedEx: Discounts are off published rates and cannot be combined with other offers or discounts. Discounts are exclusive of any FedEx surcharges, premiums or special handling fees and are not available to package consolidators. Eligibility for discounts subject to FedEx credit approval. Discounts and availability are subject to change. FedEx First Overnight®, FedEx SameDay®, FedEx® International Next Flight, FedEx International First®, FedEx International Priority DirectDistribution®, FedEx® 10kg Box, FedEx® 25kg Box, FedEx International Priority Plus® and FedEx International MailService® not included. Eligible services subject to change. For details on the FedEx Money-Back Guarantee, see Service Info at fedex.com. The FedEx Ground money-back guarantee applies to deliveries within the U.S. For details, see the FedEx Ground Tariff.
FedEx Office: Discount does not apply to outsourced products or services, office supplies, shipping services, inkjet cartridges, videoconferencing services, equipment rental, conference-room rental, high-speed wireless access, Sony® PictureStation™ purchase, gift certificates, custom calendars, holiday promotion greeting cards or postage. This discount cannot be used in combination with volume pricing, custom-bid orders, sale items, coupons or other discount offers. Discounts and availability are subject to change. Not valid for services provided at FedEx Office locations in hotels, convention centers and other nonretail locations. Products, services and hours vary by location. FedEx, FedEx Express, FedEx Ground, FedEx Home Delivery®, FedEx Freight and FedEx Trade Networks are registered trademarks of FedEx. FedEx Office is a service mark of FedEx. © 2016 FedEx.
Please login and return to this page to access this benefit.
Login