Hit Writers Sherrie Austin and Will Rambeaux Inspire at Women in Lodging Workshop
BMI joined forces with the Ohio Hotel & Lodging Association (OH&LA) recently (6/12/14) to present a very special performance by BMI singer/songwriters Sherrie Austin and Will Rambeaux at the organization's annual "Women In Lodging (WIL) Connect" leadership workshop held at The Blackwell Inn in Columbus, OH. Austin and Rambeaux kicked off the day performing "Shotgun Rider" (Tim McGraw & Faith Hill), "Startin' Fires" (Blake Shelton) and "I Didn't" from Austin's Circus Girl album, which was released in 2012.
The OH&LA is one of America's oldest hotel associations. Founded in 1893, the mission of the OH&LA is to provide advocacy, information, resources, and education for Ohio's lodging properties while promoting and assisting Ohio's hospitality and tourism industry. Women In Lodging (WIL) is the first industry-wide forum exclusively for female hospitality professionals engaged in providing an opportunity to connect with top business leaders nationwide and gain career momentum. WIL is a catalyst with three important goals: 1) to enable the personal and professional development of women with strategies and actions focused on removing barriers and providing solutions; 2) to foster the development of women to obtain leadership competencies that contribute to the achievement of overall career growth; and 3) to engage women in the political process as it relates to the industry.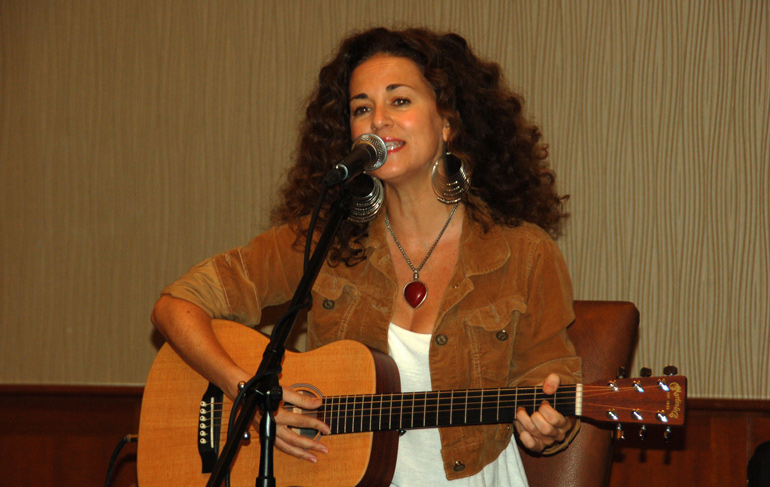 BMI singer/songwriter Sherrie Austin pictured during her performance for the Ohio Hotel & Lodging Association's WIL Connect.