David F. Bills, Richard A. Garza, Camellia Petty Elected to BMI Foundation Board
David F. Bills, Richard A. Garza and Camellia Petty have been elected to the Board of Directors of the BMI Foundation, Inc., a not-for-profit corporation dedicated to encouraging the creation, performance and study of music. Formed by BMI employees in 1985, the organization sponsors a variety of programs designed to support music education, encourage talented young musicians in all genres of music, and to promote music in communities all across America.
"We are delighted to welcome to the board these three exceptionally talented, caring and dedicated people, each of whom will be shouldering specific responsibilities that support the growth, vitality and the core mission of the Foundation. At a time when the need for support of young musicians and not-for-profit music groups has never been greater or more urgent, we are truly privileged to have such exemplarily colleagues at the table and leading the organization into the future," said BMI Foundation President Ralph N. Jackson.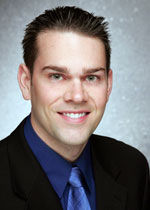 David F. Bills, Senior Director of Online Communications and Marketing, joined BMI in 2000 and oversees BMI's award-winning Internet presence at the intersection of business, design, marketing and web development. Bills graduated Magna Cum Laude from Syracuse University and from Columbia University's Business School Executive Leadership Program. He is currently an invited expert with the W3C HTML Working Group, a member of the National Academy of Recording Arts & Sciences and serves on the Songwriters Hall of Fame Communications Committee. Creator of several innovative online community projects, Bills and his innovative works have been featured in The Wall Street Journal, The New York Times, Apple.com, Newsweek and USA Today. In 2005, he authored "Make Your Playlists Smart" in the iPod/iTunes Tips & Tricks book published by O'Reilly Press. Prior to BMI, Bills consulted for a variety of companies and industries, including Apple Inc., Computer Sciences Corporation, NBC, Wyeth-Ayerst Laboratories and Zeneca Pharmaceuticals.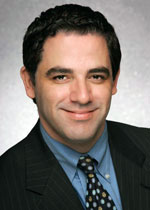 Richard A. Garza, Esq., is currently the Director of Legal and Business Affairs, Performing Rights at BMI. Licensed to practice law in New York and New Jersey, he earned a Bachelor of Arts in Political Science from Texas A&M University and a Juris Doctorate from Seton Hall University School of Law. Garza is a member of the Copyright Society of the USA; the Planning Committee of the New York Chapter of the Copyright Society; the Entertainment and Sports Section & the Corporate Counsel Section of the New York State Bar Association; the National Academy of Recording Arts & Sciences (NARAS); the Latin Academy of Recording Arts and Sciences; the Association of Independent Music Publishers (AIMP); and also volunteers to assist Practicing Attorneys for Law Students Program, Inc.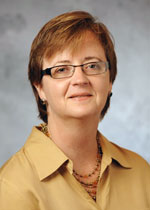 Camellia Petty, BMI Assistant Vice President, Information Technology, is responsible for all application systems and database administration. She joined the BMI Information Technology department in 1995 as Project Manager and was promoted to her current position in 1999. Prior to working at BMI, she was Business Systems Manager at Schneider Electric and an IT professional for several Middle Tennessee retailers and manufacturers. Petty holds a Bachelor's degree in Business Administration from Cumberland University (Lebanon, Tennessee) and an Associate of Science degree from Nashville State Technical Institute and is a member of the Nashville CIO Council and a Nashville Technology Council Board member with recent speaking engagements for Oracle, Women of Technology Tennessee (WITT) and Gartner.

The BMI Foundation, Inc. is supported by tax-deductible donations from songwriters, composers and publishers, BMI employees and members of the public with a special interest in music. Because both the Foundation staff and the distinguished members of the Advisory Panel serve without compensation, over 95% of all donations and income are used for charitable purposes. More information about the BMI Foundation is available at www.bmifoundation.org.