Consecutive Successes At Three Day BMI-Sponsored 'Songs, Shorts, And Scores' Workshop
BMI proudly sponsored "Songs, Shorts and Scores," a unique three-day composer showcase at the Mbar (1253 North Vine Street, Hollywood 90038). Held three consecutive Mondays in August, the workshop paired an established film and television composer with three up-and-coming composers. Attendees were treated to performances from a newly formed quartet and emerging talent, along with an intimate look at the processes behind film scoring. Monday, August 4 featured composer/BMI Icon, Chris Young; August 11 featured composer Rolfe Kent; and Monday, August 18 featured composer Mark Isham.
Shown at Songs, Shorts and Scores (l-r):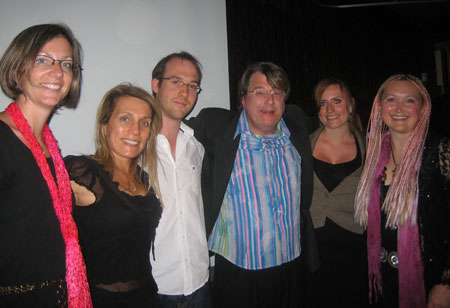 Kristen Baum; composer Giovanna Imbesi; composer Peter Bateman; BMI featured composer Christopher Young; composer Sunna Wehrmeijer; composer, Christy Crowl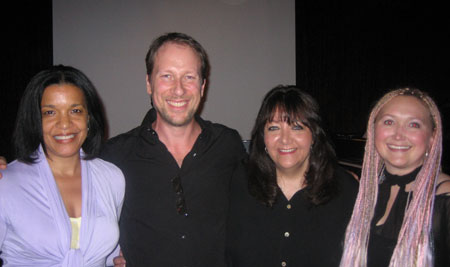 BMI composer Kathryn Bostic; BMI featured composer Rolfe Kent; BMI's Doreen Ringer-Ross and composer Christy Crowl.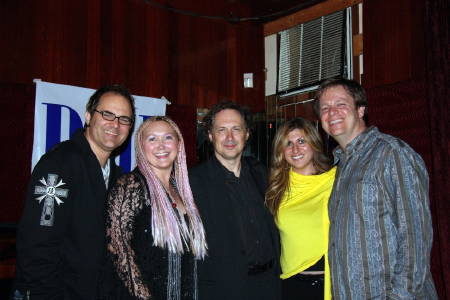 BMI singer/songwriter Ken Stacey; composer Christy Crowl; composer, Mark Isham; BMI's Anne Cecere and BMI composer Scott Dicken