BMI Honors will.i.am, Lil Wayne, Polow Da Don, EMI Music Publishing & More at Urban Awards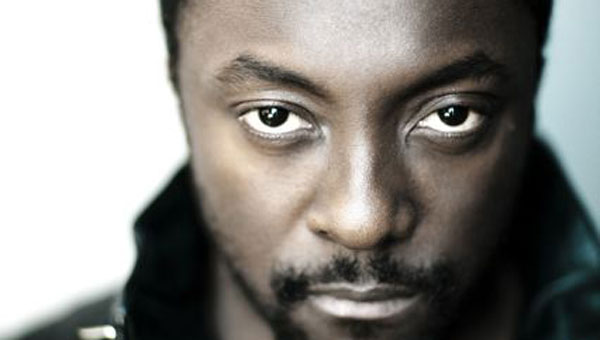 BMI saluted the songwriters, producers and music publishers of the most-performed R&B, rap and hip-hop songs tonight at its annual Urban Awards. BMI President & CEO Del Bryant and Catherine Brewton, Vice President, Writer/Publisher Relations, Atlanta, hosted the ceremony along with Ray J at the Pantages Theatre in Hollywood.
BMI presented the BMI President's Award to will.i.am in recognition of The Black Eyed Peas co-founder's work as an artist, producer, and humanitarian. The honor is bestowed on an individual who has distinctly and profoundly influenced the entertainment industry.
Lil Wayne took home his second consecutive Urban Songwriter of the Year award by writing six of the past year's most-performed songs in BMI's urban repertoire. "Boom Boom Pow" earned Urban Song of the Year. Co-written by will.i.am, apl.de.ap and Taboo, The Black Eyed Peas' smash was published by Cherry River Music Co., Jeepney Music, Inc., Tab Magnetic Publishing and will.i.am music, inc. EMI Music Publishing claimed the Urban Publisher of the Year crown, and BMI Urban Producer of the Year went to Polow Da Don.
The BMI/SunTrust #1 Show was held before the ceremony, honoring songwriters behind #1 singles on the Billboard Hot 100, Hot Rap Songs, Hot R&B/Hip-Hop Songs, and Hot R&B/Hip-Hop Airplay charts.
Sponsors of the 2010 BMI Urban Awards included SunTrust, Coke, Hennessy/Moet, Smart Water and TW Steel Watches.
Below is the complete list of 2010 BMI Urban Awards winners:
BMI PRESIDENT'S AWARD
will.i.am

BMI URBAN SONGWRITER OF THE YEAR
Lil Wayne
"Best I Ever Had"
"Every Girl"
"Forever"
"My Life"
"Successful"
"Turnin' Me On"

BMI URBAN SONG OF THE YEAR
"BOOM BOOM POW"
apl.de.ap
Taboo
will.i.am
Cherry River Music Co.
Jeepney Music, Inc.
Tab Magnetic Publishing
will.i.am music, inc.
will.i.am/Interscope
The Black Eyed Peas

BMI URBAN PUBLISHER OF THE YEAR
EMI Music Publishing
"Best I Ever Had"
"Boyfriend #2"
"Crack A Bottle"
"Ego"
"Every Girl"
"Forever"
"Heartless"
"Hotel Room Service"
"I Need A Girl"
"Kiss Me Thru the Phone"
"Knock You Down"
"Live Your Life" (2nd Award)
"Run This Town"
"Successful"
"Turn My Swag On"

BMI URBAN PRODUCER OF THE YEAR
Polow Da Don

BMI TOP URBAN PRODUCERS
Shondrae "Bangladesh" Crawford
Sean Garrett
Daniel "Kane Beatz" Johnson
R. Kelly
L.O.S. DA MYSTRO
Kanye West

BMI MOST-PERFORMED URBAN SONGS OF THE YEAR

AIN'T I
T.I.
Yung L.A.
Crown Club Publishing
LA Austin Publishing
Warner-Tamerlane Publishing Corp.
Yung L.A. featuring Young Dro & T.I.
Grand Hustle

BEST I EVER HAD
Drake (SOCAN)
Ann Hamilton
Dan Hamilton
Lil Wayne
Kinfolk Kia Shine
EMI-Blackwood Music, Inc.
Irving Music
Live Write LLC
The Music Force
Rap Hustlaz Music
Songs of Universal, Inc.
Spitfire Music
Warner-Tamerlane Publishing Corp.
Young Money Publishing, Inc.
Drake
Cash Money

BIRTHDAY SEX
Mick Schultz
Mick Schultz Publishing
Songs of Universal, Inc.
Jeremih
Mick Schultz Production

BLAME IT
James "Pharoah" Brown
John J. Conte Jr.
Jamie Foxx
Breyon Prescott
T-Pain
2 Tha Moon Publishing
Nappypub Music
Neon Music 72
Sly As A Foxx Music, Inc.
Tenyor Music
Universal Music-Z Songs
Jamie Foxx featuring T-Pain
J Records

BOOM BOOM POW
apl.de.ap
Taboo
will.i.am
Cherry River Music Co.
Jeepney Music, Inc.
Tab Magnetic Publishing
will.i.am music, inc.
The Black Eyed Peas
will.i.am/Interscope

BOYFRIEND #2
Marcus Cooper
Rex Zamor
EMI-Blackwood Music, Inc.
Laumar Music Co.
Silverplatinum Y2K
Warner-Tamerlane Publishing Corp.
Pleasure P
Atlantic

BREAK UP
Shondrae "Bangladesh" Crawford
Sean Garrett
Songs of Universal, Inc.
Team S Dot Publishing
Mario featuring Gucci Mane & Sean Garrett
3rd Street/J Records

CHOPPED N SKREWED
T-Pain
Nappypub Music
Universal Music-Z Songs
T-Pain featuring Ludacris
Nappy Boy/Konvict

CRACK A BOTTLE
Mark Batson
Eminem
Trevor "TrevBeats" Lawrence Jr.
Dawaun Parker
Alien Status Music
Bat Future Music
EMI-Blackwood Music, Inc.
Psalm 144 Verse 1 Music
Shroom Shady Music
Songs of Sofab Music
Songs of Universal, Inc.
Warner-Tamerlane Publishing Corp.
Eminem
Shady/Aftermath

DEAD AND GONE
T.I.
Crown Club Publishing
Warner-Tamerlane Publishing Corp.
T.I. featuring Justin Timberlake
Grand Hustle

DIVA
Shondrae "Bangladesh" Crawford
Sean Garrett
Songs of Universal, Inc.
Team S Dot Publishing
Beyoncé
Music World/Columbia

EGO
Harold Lilly, Jr.
Elvis Williams
Elvis Lee Music
EMI-Blackwood Music, Inc.
Uncle Bobby Music
Beyoncé
Music World/Columbia

EMPIRE STATE OF MIND
Bert Keyes
Sylvia Robinson
Gambi Music, Inc.
Twenty-Nine Black Music
Jay-Z featuring Alicia Keys
Roc Nation

EVERY GIRL
Drake (SOCAN)
Justin "Henny" Henderson
Lil Wayne
EMI-Blackwood Music, Inc.
Henderworks Publishing Company
Live Write LLC
Nappypub Music
Songs of Universal, Inc.
Warner-Tamerlane Publishing Corp.
Young Money Publishing, Inc.
Drake featuring Lil Wayne & Young Money
Young Money

FOREVER
Drake (SOCAN)
Eminem
Lil Wayne
Kanye West
EMI-Blackwood Music, Inc.
Live Write LLC
Please Gimme My Publishing, Inc.
Shroom Shady Music
Songs of Universal, Inc.
Warner-Tamerlane Publishing Corp.
Young Money Publishing, Inc.
Drake featuring Kanye West, Lil Wayne & Eminem
Harvey Mason/Zone 4

GREEN LIGHT
Fink (PRS)
John Legend
Cherry River Music Co.
John Legend Publishing
Tenyor Music
John Legend featuring Andre 3000
G.O.O.D./Columbia

HEARTLESS
Jeff Bhasker
Kanye West
Ernest "No I.D." Wilson
Chrysalis Songs
EMI-Blackwood Music, Inc.
No I.D. Music Publishing
Please Gimme My Publishing, Inc.
Sony/ATV Songs LLC
Way Above Music
Kanye West
Roc-A-Fella/Def Jam

HOTEL ROOM SERVICE
Luther Campbell
Bernard Edwards
David Hobbs
Jim Jonsin
Pitbull
John Reid
Nile Rodgers
Mark Ross
Graham Wilson (PRS)
Chris Wongwon
Bernard's Other Music
Chrysalis Songs
EMI-Blackwood Music, Inc.
Jimipub Music
Music of Ever Hip-Hop
Pitbull's Legacy
Sony/ATV Songs LLC
Warner-Tamerlane Publishing Corp.
Pitbull
Mr. 305/Polo Grounds

I KNOW YOU WANT ME (CALLE OCHO)
Pitbull
David "Hawk" Wolinski
Pitbull's Legacy
Pitbull
J Records

I NEED A GIRL
Amund Bjørklund (PRS)
Espen Lind (PRS)
EMI-Blackwood Music, Inc.
Trey Songz
Song Book/Atlantic

KISS ME THRU THE PHONE
Jim Jonsin
David Siegel
Soulja Boy
EMI-Blackwood Music, Inc.
Jimipub Music
Merchandyze Music
Soulja Boy Tell'em Music, Inc.
Warner-Tamerlane Publishing Corp.
Soulja Boy Tell'em featuring Sammie
ColliPark

KNOCK YOU DOWN
Kevin Cossom
Keri Hilson
Kanye West
EMI-Blackwood Music, Inc.
Please Gimme My Publishing, Inc.
Warner-Tamerlane Publishing Corp.
Y.R.P. Music Publishing
Keri Hilson featuring Kanye West & Ne-Yo
Mosley/Zone 4

LIVE YOUR LIFE (2nd Award)
Makeba Riddick
T.I.
Crown Club Publishing
EMI-Blackwood Music, Inc.
Janice Combs Music
Warner-Tamerlane Publishing Corp.
Yoga Flames Publishing
T.I. featuring Rihanna
Grand Hustle

MY LIFE
The Game
Lil Wayne
Andre "Dre" Lyon
Eddie Montilla
Marcello "Cool" Valenzano
Bryan "Baby" Williams
Baby Game
Dade Co. Project Music, Inc.
Eddie Montilla Music Publishing
Money Mack Music
Pico Pride Publishing
Songs of Universal, Inc.
Sony/ATV Songs LLC
Universal Music-Z Songs
Universal-Música Unica Publishing
Warner-Tamerlane Publishing Corp.
Young Money Publishing, Inc.
The Game featuring Lil Wayne
Geffen/Interscope

ONE MORE DRINK
Alexander Mosely
Poke
Ekop Publishing LLC
Sony/ATV Songs LLC
Spanador Music
Ludacris featuring T-Pain
DTP/Def Jam

POP CHAMPAGNE
Ron Browz
Jim Jones
Browz Music
Notting Hill Music, Inc.
Sally Ruth Esther Publishing, Inc.
Songs of Universal, Inc.
Jim Jones and Rob Browz featuring Juelz Santana
Ether Boy/Columbia

RUN THIS TOWN
Athanasios Alatas
Jeff Bhasker
Rihanna
Kanye West
Ernest "No I.D." Wilson
Annarhi Music LLC
Chrysalis Songs
EMI-Blackwood Music, Inc.
No I.D. Music Publishing
Please Gimme My Publishing, Inc.
Sony/ATV Songs LLC
Warner-Tamerlane Publishing Corp.
Way Above Music
Jay-Z featuring Rihanna & Kanye West
Roc Nation

SUCCESSFUL
Drake (SOCAN)
Lil Wayne
Trey Songz
April's Boy Music LLC
EMI-Blackwood Music, Inc.
Live Write LLC
Warner-Tamerlane Publishing Corp.
Young Money Publishing, Inc.
Drake featuring Trey Songz
Bryant/Frozen Moment

SUGAR
DJ Montay
Korey "Big Oomp" Roberson
Howard "MC Assault" Simmons
Sony/ATV Songs LLC
Top Quality Publishing
Flo Rida featuring Wynter
Atlantic

TURN MY SWAG ON
Kelvin McConnell
Antonio "TopcaT" Randolph
Soulja Boy
Big-N-Mage Publishing
Croomstacular Music, Inc.
Disaster Publishing
EMI-Blackwood Music, Inc.
Soulja Boy Tell'em Music, Inc.
Soulja Boy Tell'em
ColliPark

TURNIN' ME ON
Keri Hilson
Lil Wayne
Polow Da Don
Big Zak Wallace
Ishmoot Music
My Diet Starts Tomorrow, Inc.
Songs of Universal, Inc.
Warner-Tamerlane Publishing Corp.
Young Money Publishing, Inc.
Keri Hilson featuring Lil Wayne
Mosley/Zone 4