A. R. Rahman Wins BAFTA Award as BMI Composers Dominate Video Game Nods
The British Academy of Film and Television Arts (BAFTA) recently applauded the year's best in film, and composer A. R. Rahman walked away with the 2009 Orange British Academy Film Award for Music in recognition of his original score and songs for Slumdog Millionaire. Rahman will also vie for three Oscars at the 81st Annual Academy Awards Sunday, February 22.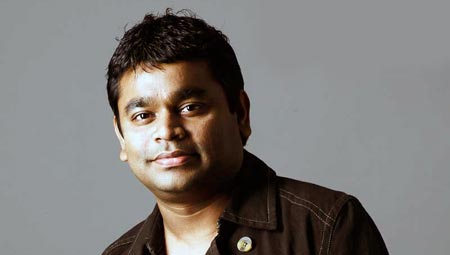 A. R. Rahman
BAFTA also recently announced nominees for best Original Score in a Video Game. The honor will be bestowed at the GAME British Academy Video Awards, slated for Tuesday, March 10 in London, and BMI composers dominate the elite list of nominees: Jesper Kyd received a nod for his musical contributions to Assassin's Creed; Jason Graves secured a nomination for Dead Space's score; Inon Zur was tapped for his original scoring of Fallout 3; Harry Gregson-Williams garnered a nod in recognition of his music for Metal Gear Solid 4: Guns of the Patriots; and Daniel Pemberton's (PRS) co-composed original score for LittleBigPlanet also secured a nomination.
For more information on BAFTA, as well as a complete list of nominees, please visit www.bafta.org. To learn more of the latest news from the growing realm of musical composition for interactive games, please visit www.music4games.net.