May 25, 2022
California Copyright Conference "Annual Spring Membership Mixer": Los Angeles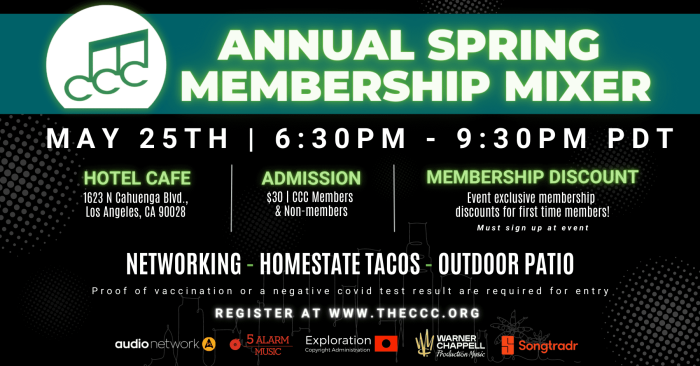 Click here for more information and to register.
CCC Members and Non-members $30.00
COVID-19 SAFETY PROTOCOLS
Proof of vaccination or a negative covid test result are required for entry.
Subscribe to BMI's The Weekly
Each week, Learn, Listen, Watch, Discover and Share with BMI! From must-see videos, to creative inspiration and dynamic playlists we're excited about, BMI's The Weekly is dedicated to delivering specially curated content designed for music creators and music fans alike!