August 26, 2016
BMI Summer Nights: Pasadena, CA
BMI is proud to join forces with the Levitt Pavilion to offer BMI SUMMER NIGHTS at Levitt Pavilion Pasadena (85 East Holly Street, Pasadena, CA) at 8:00 PM.
Tonight's line-up will feature:
El Conjunto Nueva Ola (@ECNOMusica)
Admission is FREE and open to the public. The Levitt Pavilion is a non-profit organization that brings free concerts to the community. Follow us at @bmi.com to get the latest on our series.
www.levittpavilionpasadena.org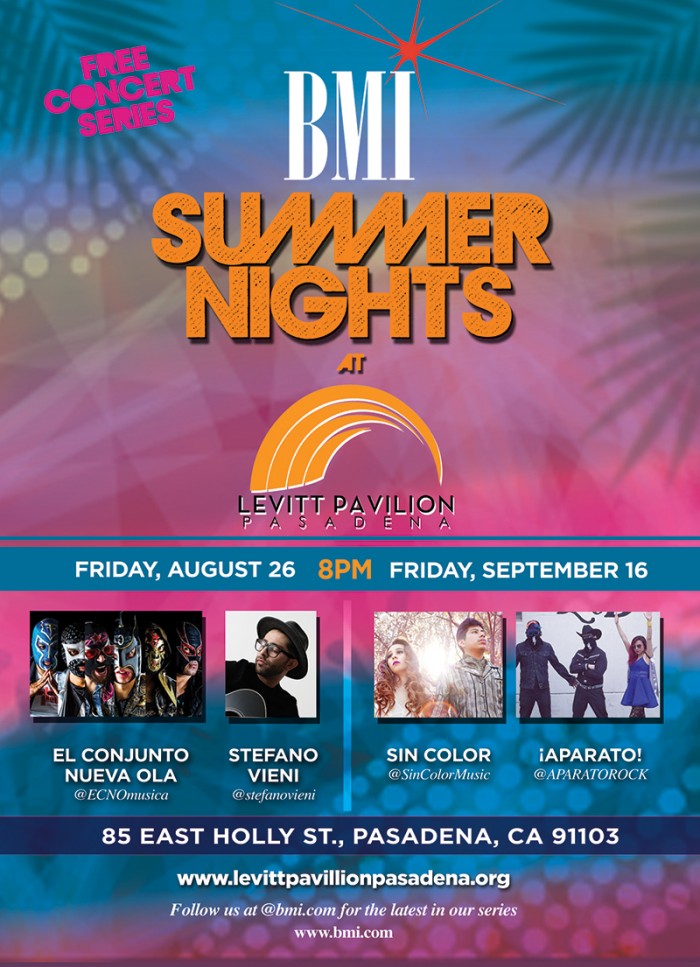 Subscribe to BMI's The Weekly
Each week, Learn, Listen, Watch, Discover and Share with BMI! From must-see videos, to creative inspiration and dynamic playlists we're excited about, BMI's The Weekly is dedicated to delivering specially curated content designed for music creators and music fans alike!