September 26, 2015
BMI Stage @ Landmark Music Festival: Washington, DC
BMI is a proud sponsor of the inaugural Landmark Music Festival, taking place in West Potomac Park in Washington, D.C., September 26 and 27, 2015.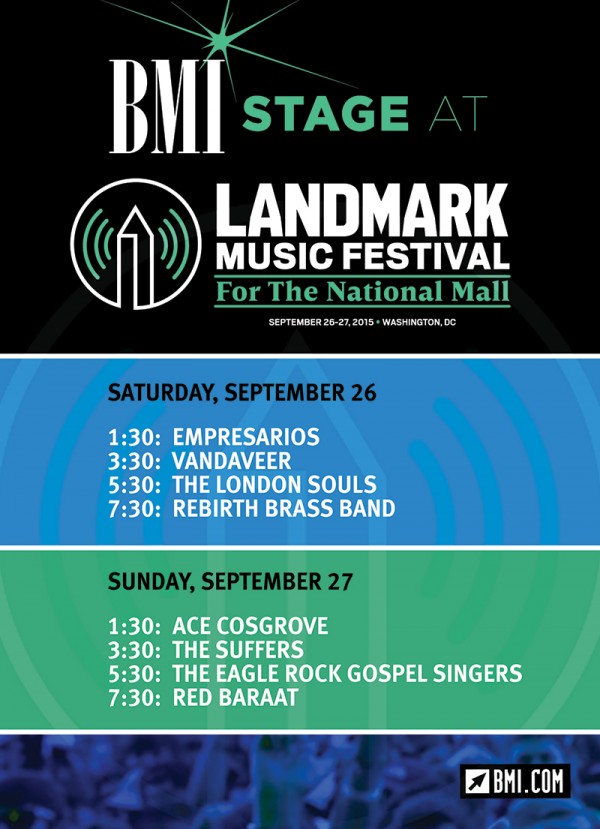 Produced by C3 Presents and presented by Trust for the National Mall, a partner of the National Park Service, funds raised from the Landmark Festival will be used for the restoration and maintenance of the National Mall. Go to www.landmarkfestival.org for more information and to purchase tickets.
Subscribe to BMI's The Weekly
Each week, Learn, Listen, Watch, Discover and Share with BMI! From must-see videos, to creative inspiration and dynamic playlists we're excited about, BMI's The Weekly is dedicated to delivering specially curated content designed for music creators and music fans alike!