June 25, 2015
27th Annual BMI Jazz Composers Workshop Concert: New York
The BMI/New York Jazz Orchestra is a 17-piece modern repertory ensemble featuring leading New York musicians from the BMI Jazz Composers Workshop. The 27th Annual concert will take place at Christ and St. Stephen's Episcopal Church (120 W. 69th Street, New York, NY) at 7:30 PM.
The evening will also feature a competition to choose the winner of the BMI Foundation's 15th Annual Charlie Parker Jazz Composition Prize, which will be given to the writer of the best new work composed in the BMI Jazz Composers Workshop.
FREE and open to the public.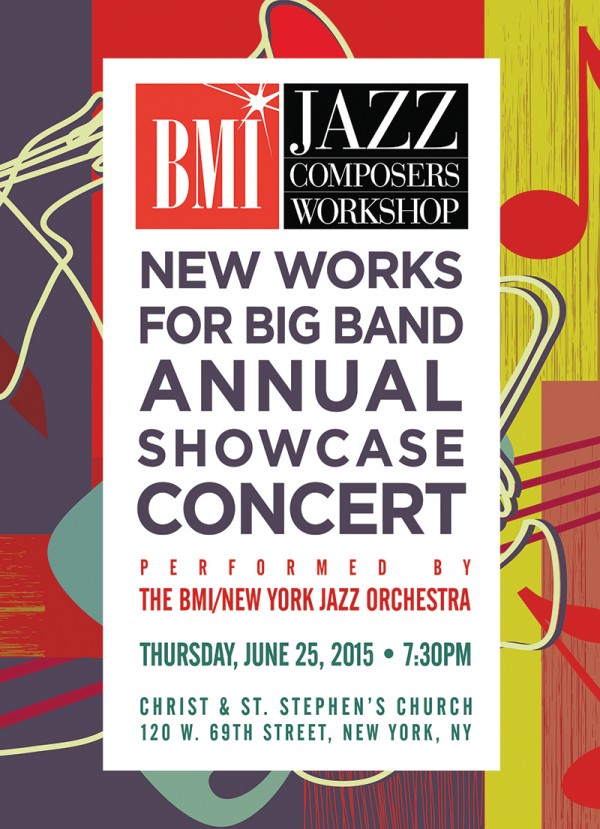 Subscribe to BMI's The Weekly
Each week, Learn, Listen, Watch, Discover and Share with BMI! From must-see videos, to creative inspiration and dynamic playlists we're excited about, BMI's The Weekly is dedicated to delivering specially curated content designed for music creators and music fans alike!