July 25, 2014
BMI @ Comic-Con: San Diego, CA
BMI and White Bear PR are proud to announce "The Character of Music" panel at the Comic-Con International, 2:00-3:00 PM at the San Diego Convention Center, Room 32AB.
Panelists include: Paul Haslinger and Christopher C. Rogers (Halt & Catch Fire), Chris Bacon and Christopher Nelson (Bates Motel), and Danny Jacob with Dan Povenmire and Jeff "Swampy" Marsh (Phineas & Ferb).
The panel discussion will be moderated by BMI Director of Film & TV Relations, Anne Cecere. The event is open only to Comic-Con badge holders.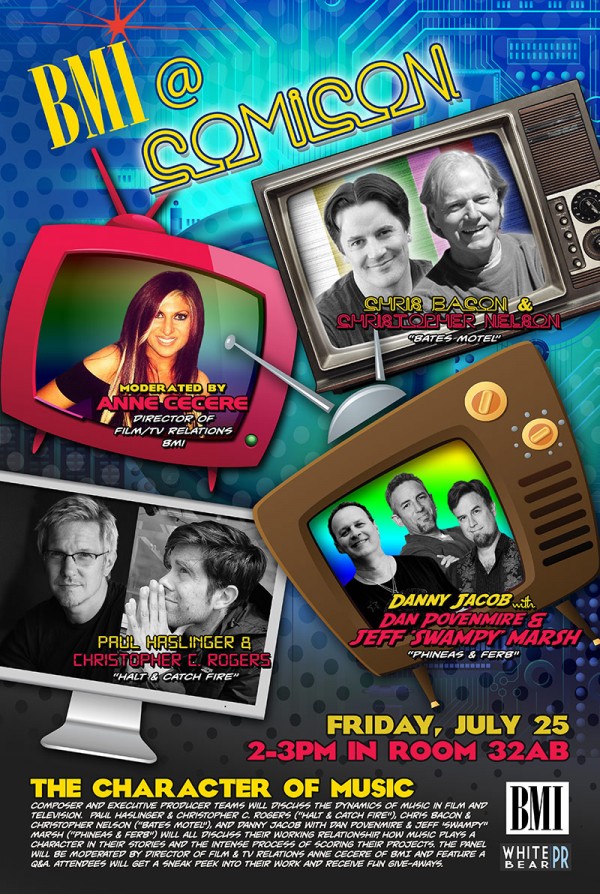 Subscribe to BMI's The Weekly
Each week, Learn, Listen, Watch, Discover and Share with BMI! From must-see videos, to creative inspiration and dynamic playlists we're excited about, BMI's The Weekly is dedicated to delivering specially curated content designed for music creators and music fans alike!