May 21, 2013
Latin Remixx Mixer Series: Los Angeles
BMI is proud to be a sponsor of the Latin Remixx Mixer Series Los Angeles at Infusion Lounge (1000 Universal Studios Blvd., Suite 201, Universal City, CA). Panel discussion and artist performances. Red Carpet at 7:00 PM.
Visit www.latinmixx.com to RSVP.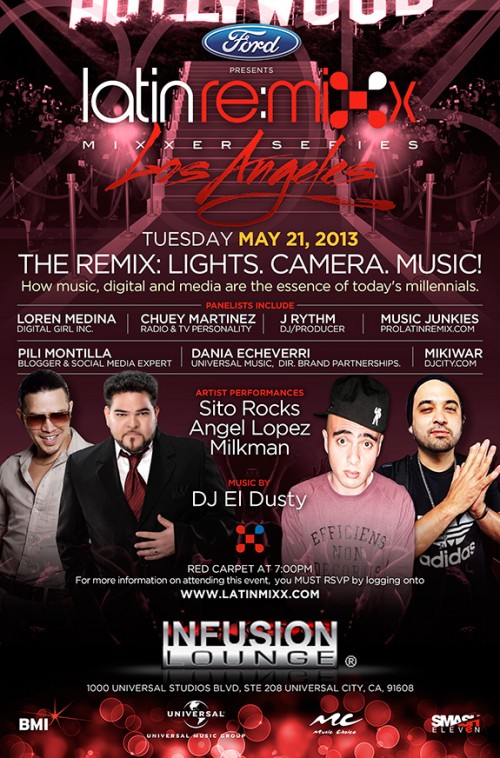 Subscribe to BMI's The Weekly
Each week, Learn, Listen, Watch, Discover and Share with BMI! From must-see videos, to creative inspiration and dynamic playlists we're excited about, BMI's The Weekly is dedicated to delivering specially curated content designed for music creators and music fans alike!