August 27, 2012
BMI Acoustic Lounge - New York
Singer/songwriter showcase series featuring acoustic performances in an intimate setting as well as networking opportunities with other songwriters and BMI representatives at Rockwood Music Hall (196 Allen Street, NYC) at 9:00 p.m.
Open to the public; admission is always FREE!
Performances by:
Emily Warren (www.facebook.com/emilywarrenmusic)
The Kin (thekin.com)
Justin Baron (www.facebook.com/justinbaron)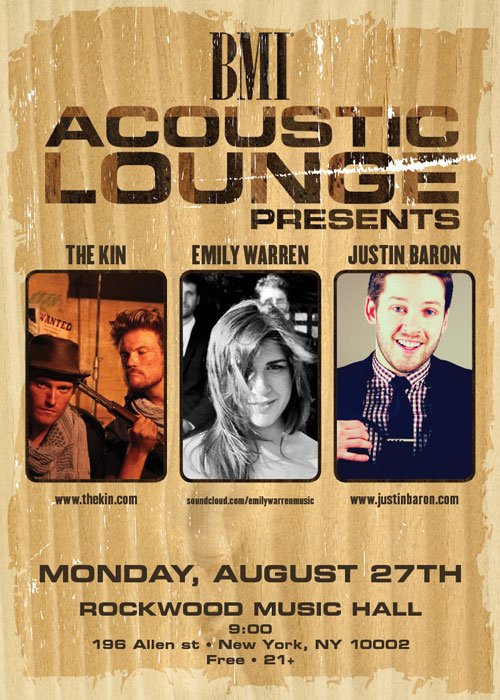 Subscribe to BMI's The Weekly
Each week, Learn, Listen, Watch, Discover and Share with BMI! From must-see videos, to creative inspiration and dynamic playlists we're excited about, BMI's The Weekly is dedicated to delivering specially curated content designed for music creators and music fans alike!