June 23, 2012
BMI Showcase @ AthFest: Athens, GA
BMI Presents Live From the 40 Watt during the 16th Annual AthFest Music & Arts Festival, 10:00 PM - 1:00 AM.
Performances by:
MODERN SKIRTS (www.myspace.com/modernskirts)
LERA LYNN (leralynn.com/news.cfm)
TWIN TIGERS (oldflamerecords.com/twin-tigers)
QUIET HOUNDS (www.quiethounds.com)
Athfest wristbands required for entry. Athfest wristband available for purchase at the 40 Watt Box office on night of show.
ATHFEST 2012 - June 20-24. Click here for more information.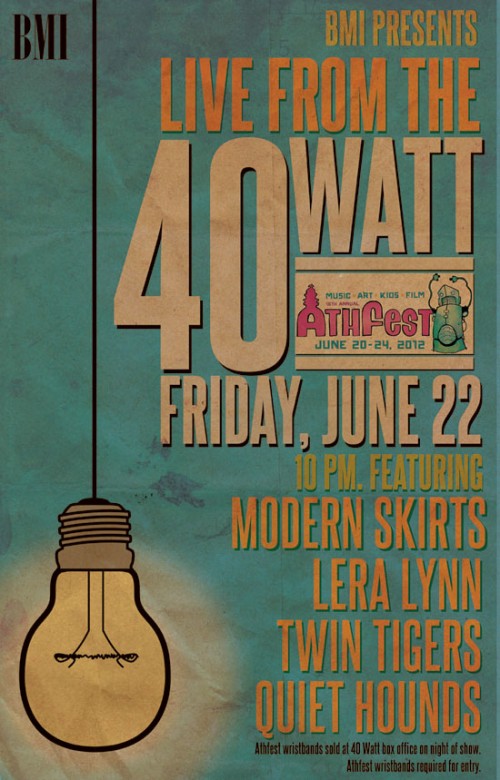 Subscribe to BMI's The Weekly
Each week, Learn, Listen, Watch, Discover and Share with BMI! From must-see videos, to creative inspiration and dynamic playlists we're excited about, BMI's The Weekly is dedicated to delivering specially curated content designed for music creators and music fans alike!