December 13, 2011
BMI Pick of the Month: Los Angeles
BMI Pick of the Month presents at Dim Mak (Studios 6356 Hollywood Blvd, Hollywood, CA), $5 in advance / $10 at the door. Doors open at 9:00 PM. 21 & over.
Performance by Dwntwn. Set at 11:45 PM / DJ Skeet Skeet 12:30 AM.
Purchase tickets at: www.skeetskeetdms.eventbrite.com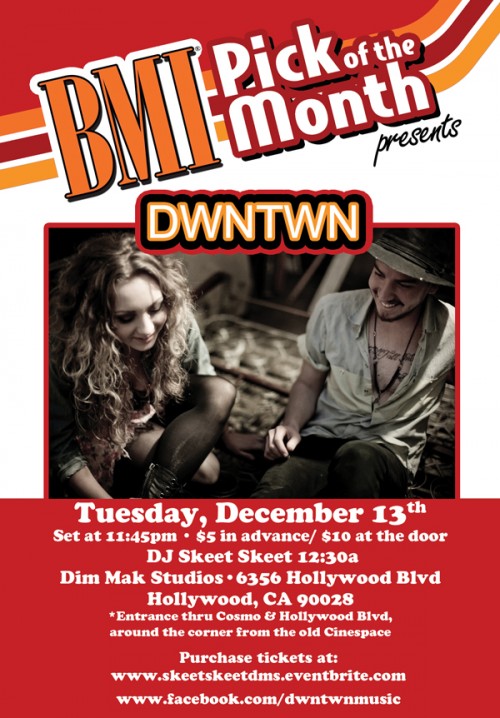 Subscribe to BMI's The Weekly
Each week, Learn, Listen, Watch, Discover and Share with BMI! From must-see videos, to creative inspiration and dynamic playlists we're excited about, BMI's The Weekly is dedicated to delivering specially curated content designed for music creators and music fans alike!