November 1, 2011
BMI Presents at 3rd & Lindsley: Nashville
BMI's Who's On 3rd Showcase will take place at 3rd & Lindsley (916 3rd Avenue South, Nashville, TN), featuring the Bruce & Kelly Show at 6:00 PM / No Cover Charge.
Performances by:
Bruce Robison (http://brucerobison.com)
Kelly Willis (www.kellywillis.me)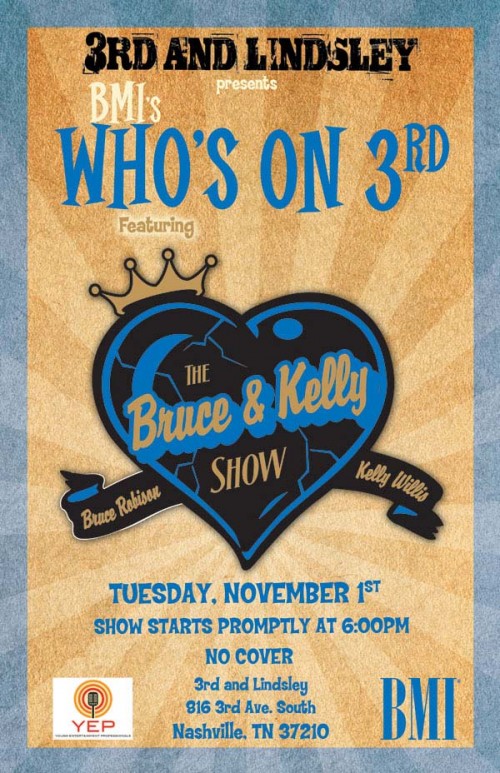 Subscribe to BMI's The Weekly
Each week, Learn, Listen, Watch, Discover and Share with BMI! From must-see videos, to creative inspiration and dynamic playlists we're excited about, BMI's The Weekly is dedicated to delivering specially curated content designed for music creators and music fans alike!