October 20, 2011
BMI Showcase @ CMJ: New York
BMI showcase during CMJ 2011 at Arlene's Grocery (92 Stanton Street, New York City) - doors open at 7:00 pm.
FREE for CMJ Badgeholders / $10 for Non-Badgeholders.
Performances by:
DELS
The Pernikoff Brothers
The Young Evils
Ambassadors
Royal Teeth
Tesla Rossa
Nightmare and the Cat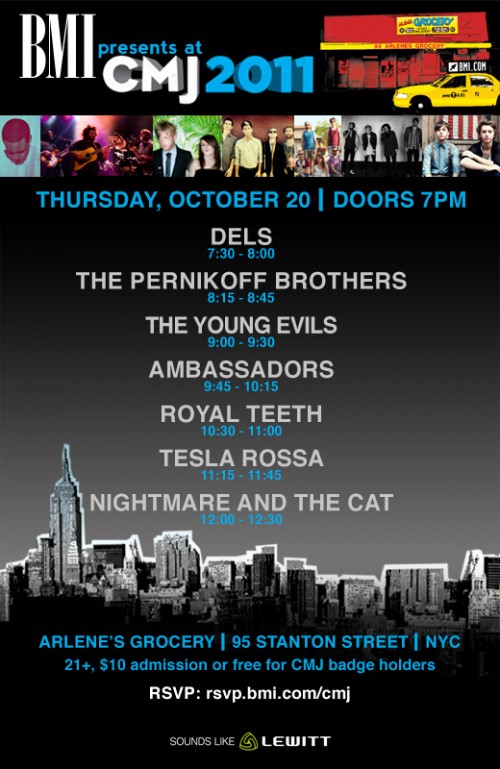 Subscribe to BMI's The Weekly
Each week, Learn, Listen, Watch, Discover and Share with BMI! From must-see videos, to creative inspiration and dynamic playlists we're excited about, BMI's The Weekly is dedicated to delivering specially curated content designed for music creators and music fans alike!