September 19, 2011
BMI Presents @ IFP Filmmaker Conference: New York City
BMI will present "Know Your Rights: Film Music for Distribution" panel during the IFP Filmmaker Conference, moderated by BMI's Vice-President Film/TV Relations, Doreen Ringer Ross. The panel will take place from 3:30-4:30 p.m. at the Film Society of Lincoln Center's Elinor Bunin Munore Film Center (70 Lincoln Center Plaza, NYC)
Panelists will include: Robert Kraft, George S. Clinton, Lyle Hysen, Barry Cole, and Alex Steyermark.
Tickets can be purchased by clicking here.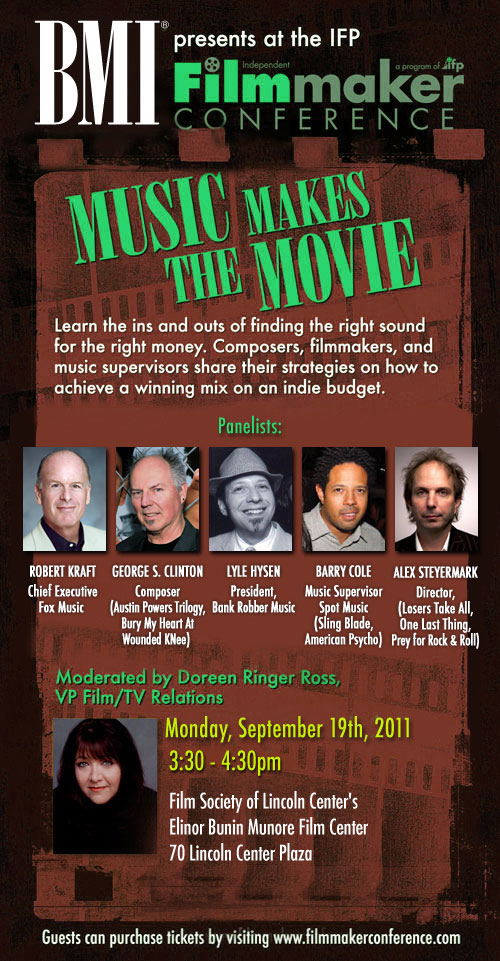 Subscribe to BMI's The Weekly
Each week, Learn, Listen, Watch, Discover and Share with BMI! From must-see videos, to creative inspiration and dynamic playlists we're excited about, BMI's The Weekly is dedicated to delivering specially curated content designed for music creators and music fans alike!