March 3, 2011
WCRS Live!: Nashville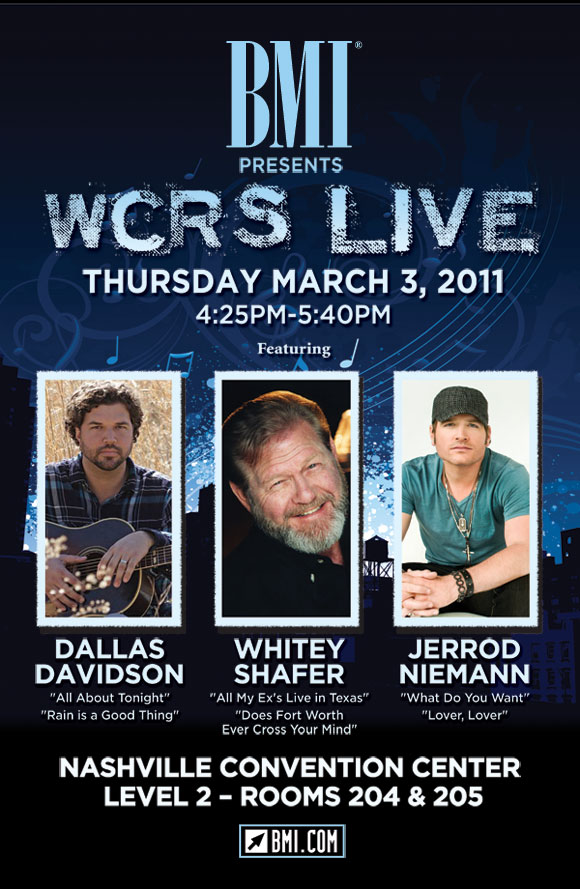 WCRS Live! at CRS 2011, sponsored by BMI will take place at the Nashville Convention Center at 4:25 PM, featuring:
Whitey Shafer (www.myspace.com/whiteyshafer)
Dallas Davidson (dallasdavidson.com)
Jerrod Niemann (www.jerrodniemannofficial.com)
Admission: Open to CRS conference registrants only!
For more information, click here.
Subscribe to BMI's The Weekly
Each week, Learn, Listen, Watch, Discover and Share with BMI! From must-see videos, to creative inspiration and dynamic playlists we're excited about, BMI's The Weekly is dedicated to delivering specially curated content designed for music creators and music fans alike!