December 16, 2010
BMI presents…Symmetry Live: Atlanta
BMI presents…Symmetry Live at W Atlanta Downtown (45 Ivan Allen Blvd, Atlanta), featuring:
9:00 PM - Sammie (www.princesammie.com/main)
10:30 PM - Novel (www.noveltheoriginalrecluse.com)
Doors at 6PM, Music begins at 9PM; FREE!!
21+, complimentary valet parking with $20 bar tab. $5 Import Beer, $6 Old-Fashioned
W Atlanta Downtown is transitioning into a new, brand-inspired music program, Symmetry Live. The series, which will replace the current DRINKSHOP LIVE! events, will continue to feature live music from Atlanta's best up-and-coming talent and regional bands peppered with national artists and DJ's every Thursday night.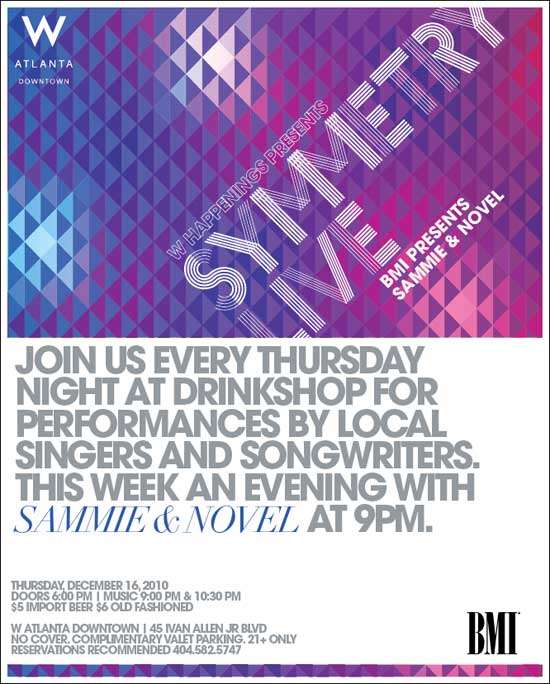 Subscribe to BMI's The Weekly
Each week, Learn, Listen, Watch, Discover and Share with BMI! From must-see videos, to creative inspiration and dynamic playlists we're excited about, BMI's The Weekly is dedicated to delivering specially curated content designed for music creators and music fans alike!