June 26, 2010
BMI "Coffee Talk" at LA Film Fest: Los Angeles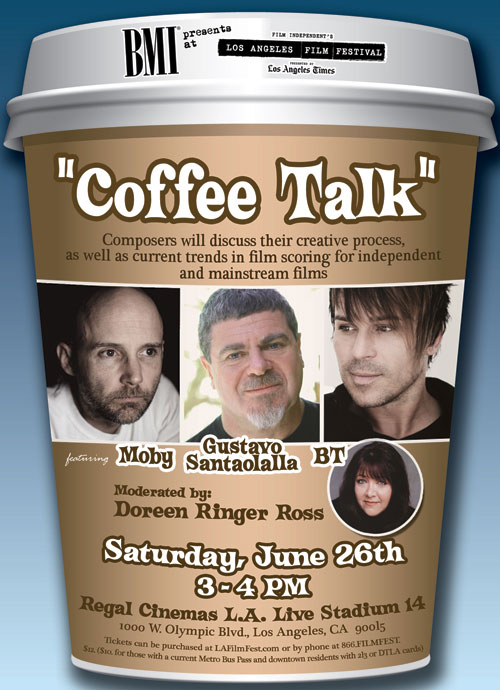 Sponsored by BMI, the spirited discussion will be moderated by BMI's Vice President Film/TV Relations Doreen Ringer Ross and will feature Moby, Gustavo Santaolalla, and BT.
BMI "Coffee Talk" will take place at 3:00 PM at the Regal Cinemas L.A. Live Stadium 14 (1000 W. Olympic Blvd., Los Angeles)
Ticket price: $12 ($10 for those with a current Metro Bus Pass and downtown residents with 213 or DTLA cards)
For tickets and more information about the LA Film Fest, click here.
Subscribe to BMI's The Weekly
Each week, Learn, Listen, Watch, Discover and Share with BMI! From must-see videos, to creative inspiration and dynamic playlists we're excited about, BMI's The Weekly is dedicated to delivering specially curated content designed for music creators and music fans alike!