August 27, 2009
BMI Showcase: Atlanta
BMI Showcase at Vinyl (1374 West Peachtree Street, Atlanta).
Doors open at 7:30pm/show starts at 8pm • Ages 18+
Tickets $6 through Ticketalternative and $8 at door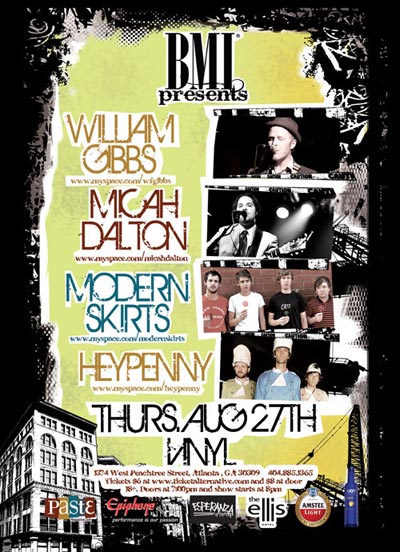 Performances by:
William F. Gibbs
Subscribe to BMI's The Weekly
Each week, Learn, Listen, Watch, Discover and Share with BMI! From must-see videos, to creative inspiration and dynamic playlists we're excited about, BMI's The Weekly is dedicated to delivering specially curated content designed for music creators and music fans alike!