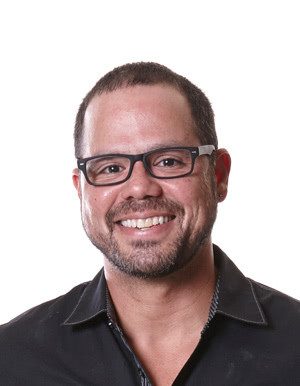 Joey Mercado is Executive Director of Latin Music within the Creative department at BMI. In this role, Mercado is responsible for recruiting new songwriters and publishers, assisting writers and publishers with administration needs and serving as a liaison between the Latin music community and music industry at large. Based out of Miami and Puerto Rico, Mercado works closely with teams in Los Angeles and New York City, and reports directly to Alex Flores, Senior Vice President, Creative.
Since joining BMI in 1996 as Regional Manager, Writer Publisher Relations and Media Licensing, Latin Music, Mercado has held various positions of tenure on his rise to Executive Director. He has been instrumental in curating many of BMI's signature annual events including "How I Wrote That Song®" during Billboard Latin Music Week, the "Write On" song camp with Warner Chappell, the "Verano Alternativo" showcase at the Latin Alternative Music Conference (LAMC), "Los Producers" charity concert held during Latin GRAMMY week and BMI's "Sabores Latinos" showcase at SXSW. Throughout his career at BMI, Mercado has signed and worked with some of the top songwriters and producers in Latin music, including Ivy Queen, Residente, Ozuna, Elvis Crespo, CNCO, PJ Sin Suela, iLe, Young Martino, Diana Fuentes, Cultura Profética, Chencho Corleone, Rauw Alejandro, Rawayana, Brytiago and Haze, among many others.
Before BMI, Mercado was the Director of Public Relations, Marketing and Promotions at Noti Uno radio station in Puerto Rico where he oversaw special events and established key relationships within the local music industry. Prior to Noti Uno, he was an Account Executive at Leo Burnett advertising agency and managed accounts such as Bacardi Rum and Medalla.
Mercado currently serves as a member of the board for the Recording Academy in Florida. He received a BA from the Universidad del Sagrado Corazón in Puerto Rico.